The clinic is for youth ages 12-18 who are interested in competitive horse judging. This two-day program is focused toward youth judgers and serve as a valuable aid to 4-H, FFA and Agricultural Education coaches wishing to improve their horse judging program.
The program will help youth to objectively judge horses and prepare for judging contests. Instruction will be given in judging halter horses, Western and English performance events and oral reasons. Students will learn the objective criteria on which these classes are placed according to current industry standards. The format and presentation of oral reasons will be introduced and students will receive one-on-one assistance in developing their reasoning skills. Sunday's class will include western riding, ranch pleasure, and reining.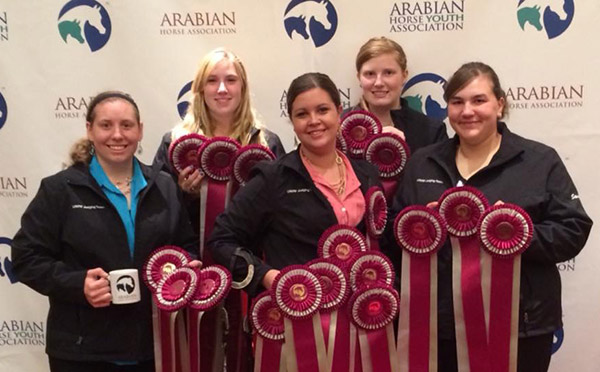 Clinicians include members of the University of Wisconsin-River Falls Horse Judging team, the UWRF equine department and industry professionals.
Registration Information can be found at:  https://www.uwrf.edu/ANFS/EquineClinics.cfm.  Deadline to register is Friday, April 8th, 2016.The