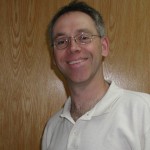 On Thursday, September 18, 2014, learn more about using technology to improve profitability in agriculture. Chippewa County UWEX Agronomy Educator Jerry Clark  is instrumental in infusing technology with his constituent base in Chippewa County, teaching farmers the advantages of using technology such as tablets and smart phones to identify and manage weeds, diseases, insects, and nutrient deficiencies that affect corn, soybeans, and alfalfa. Jerry will share how he engages "digital immigrants" to use mobile devices and UW-Extension created Apps to keep abreast of the news, communicate/share images with specialists for diagnosis, and tips/tricks for using device in the field.
High Speed Bits are updates and timely information on topics in broadband you need to know., wrapped up in 30 minutes.For more information, visit the Broadband and E-Commerce Education Center website.
Thursday, September 18, 2014
11-11.30 AM CDT
Participant Toll Free 1-866-244-1129
Passcode 7668 732#

15 minutes of presentation
10 minutes Q&A (must email your question(s) before or during presentation)wibroadband@uwex.edu
5 minutes of headlines
What is coming up next on High Speed Bits?