Marathon County UW-Extension is seeking people willing help neighbors in the community learn how to navigate in this increasingly digital and electronic world. Potential volunteers should be comfortable in the basic word processing skills, i.e., creating, formatting and editing a document. Basic formatting skills, like how to change the size of text, align sentences and paragraphs and work with margins and page orientation, are necessary.
Volunteers will work with the Marathon County Broadband Coordinator to help others learn how to browse the internet. These volunteers can help people create better connections with family, manage finances and medical issues, and improve their job prospects by using the internet. Who are these neighbors?–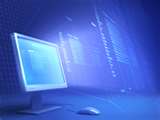 Meg is a 66 year old homemaker whose children now live out of state. Her kids keep telling her they would send pictures if she got a computer. Meg needs to learn how to send emails and open photo files. She asks, "What is this 'Facetime' my kids are talking about?"
Pete is a retired tradesman who never had to deal with computers during his 49 year career. Now his heart doctor hands him a brochure about the clinic's "MY HEALTH" online record system, telling him that his lab results and interpretation will be posted by the end of the week. Pete thinks to himself, "What good does that do me?"
Kim has just lost his job. He's a hands-on kind of guy who didn't pick up this computer thing in high school. His brother loaned him a "tablet" so he can fill out the required online job applications, but every time Kim touches the thing, it takes him somewhere he didn't intend. "Whatever happened to good ol' paper?", Kim complains.
Contact Mike Theiss, Marathon County UW-Extension Broadband Education Coordinator for more information. Mike can be reached at mike.theiss@uwc.edu or 715-432-0230.
Educational sessions will initially be conducted at the main library and in the branch libraries. As the project grows it is possible that the sessions could take place at The Neighbor's Place and at other sites in Marathon County. Volunteers over the age of 55 may be eligible to participate in the RSVP program through United Way.
For more information: Go to http://bit.ly/14btpdt