1. Know where to get care when you are sick.
If you have a regular doctor (or primary care provider), it will be easier for you to
get care quickly when you need it most.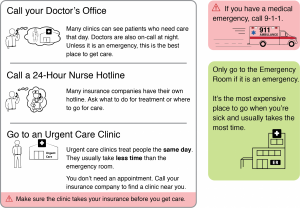 ---
2. Go to doctors, specialists, hospitals and clinics that work with your health plan.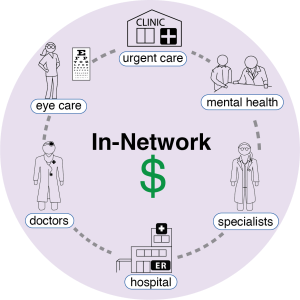 This is called in-network care. Call your insurance company to find a doctor, clinic or hospital near you that is in-network.
You will pay less for care in-network. (Your insurance company has made deals to pay a lower rate with certain doctors, clinics, and hospitals. This saves you money.)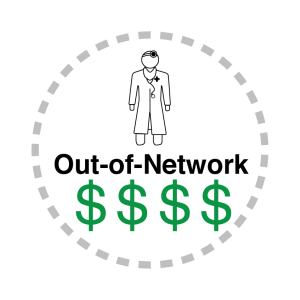 If you get care out-of-network, you will pay more for care.
Some insurance companies or plans will not pay for any care out-of-network.  Others will only pay for some of the cost.

---
3. Use free care that comes with your plan.
There is some care in your plan that has no co-pays or extra costs.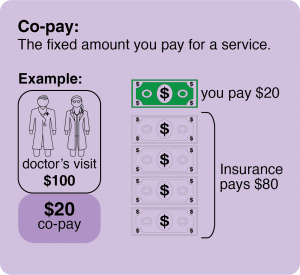 Everyone covered under your health plan gets a free yearly check-up.
Women can also get an additional "well woman" check-up for free.
You can also get some services, shots, and testing for free.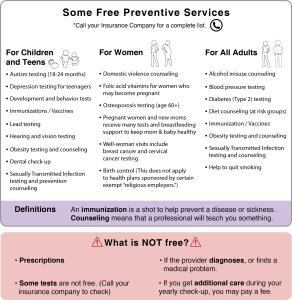 ---
4. Look into ways to get cheaper prescription drugs
The price of your prescription drugs depends on what your health insurance covers,
called a formulary. 4 common tier levels are shown here, some insurance companies have additional tier levels.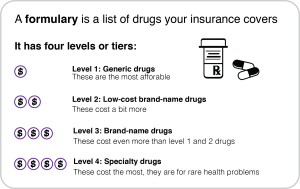 If your insurance doesn't cover a drug you need,
call your insurance company and ask:
How can I get the prescription drug I need covered.
How can I file an appeal? An appeal is when you fill out forms to tell the insurance company why they should cover the medicine or service you need.
To save money on prescription drugs:
Ask your doctor if generic drugs can be used for your health condition.
Ask your pharmacist if there's a different drug that is cheaper with your insurance. (You or the pharmacy can contact your doctor about changing the drug.)
Ask your pharmacist if the company that makes the drug has financial help available. Ask how to apply.
---
5. Get help if you can't pay your medical bill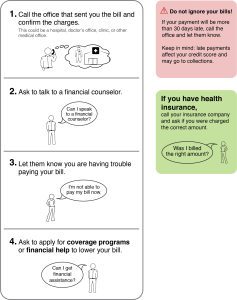 ---
Ready to review what you learned above?
Take the Using Health Insurance quiz. This 10-question quiz will review your knowledge about how to save money when you use health insurance. You can take this quiz as many times as you want. To learn more about this topic (before or after you take the quiz), scroll down to the list of learning resources below.
Additional resources or links?
Video: How to Use Health Insurance
Certificate of Completion
If you'd like to certify that you've completed this module, be sure to contact a UW-Extension Human Development & Relationships Educator to find out about program requirements.