The majority of my content is localized to Brown County, but there are too many exciting things happening in the state of Wisconsin to not share some of it here! Here are a few highlights in community, natural resources and economic development from around Wisconsin from this month: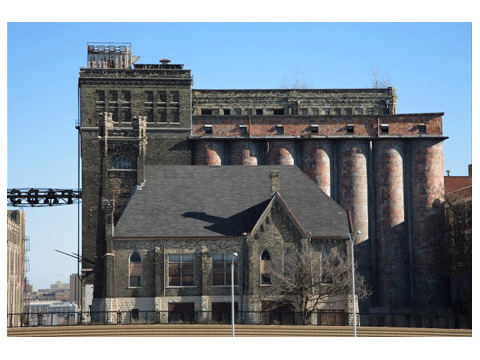 Pabst announced that they plan to open a small brewery and tasting room in the First German Church Methodist Building on W. Juneau Ave. and North 11th St (two blocks West of the Best Place tasting room and gift shop. Expected to be open by next summer, this would be a return to the brand's birthplace. Pabst was founded in Milwaukee in 1844, but the brewing operations left Wisconsin in 1996. After sitting vacant for a decade, the Pabst complex was acquired in 2006, with some buildings being demolished and others being adapted into mixed use functionality. In celebratory fashion, a Pabst beer garden will be hosted at the Wisconsin State Fair next week.
Riverfront Apartments Possibly Coming to Ashwaubenon
Plans for new Fox River-frontage apartments were presented at the Ashwaubenon Community Development Authority on Friday. The developers, Manseau Flats LLC, presented a proposal of a 78 unit apartment project near the Aloft Hotel/Highway 172. The project relies on pursued funding from the U.S. Dept. of Housing and Urban Development in the amount of $11.6 million. The average rent for apartments in this facility is estimated around $1,300 per month.
Six Lakeside Getaways in Wisconsin
I always love Midwest Living travel articles (especially since I didn't grow up here), it always reminds me how much of the Midwest I still have ahead of me to explore. I was thrilled to see six out of the 25 lakeside getaway features being in Wisconsin! Door County, Minocqua, Wisconsin Dells, Apostle Islands, Milwaukee and Racine all earned shout-outs. I've been to three of those six in the summer, I still need to get to Minocqua and the Wisconsin Dells, and to Racine in the summer!
Sheboygan and Madison Receive Top Walkability Scores
Downtown Sheboygan and Madison received top walkability scores for mid-sized cities in the Midwest this year. Out of the top 10, two were in Wisconsin. Madison received a walk score of 91.5/100 (#5) and Sheboygan received a walk score of 85.2/100 (#10). Learn more about walkability in Madison and Sheboygan in the linked reports.
Mile of Music is Back for Year 4 This Weekend
Over 800 original music performances will take place this weekend in Downtown Appleton for the fourth annual Mile of Music festival. The event features free performances, hosted in outdoor venues, on the Lawrence University campus and in downtown bars, restaurants, coffee shops, etc. Check out the lineup and the profile on the event here. The weather is supposed to be beautiful this weekend, maybe I'll see you there?