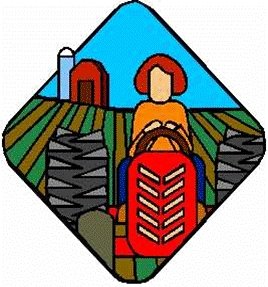 Contact:
Katie Pfeiffer, katie.pfeiffer@ces.uwex.edu, 608-355-3257
Jenny Vanderlin, jmvander@wisc.edu, 608-263-7795
Mark your calendars! A Heart of the Farm – Women in Agriculture conference will be held at Badgerland Financial, Prairie du Sac, Feb. 15, 2013. The Heart of the Farm- Women in Agriculture conference series is a University of Wisconsin-Extension program that is committed to addressing the needs of farm women by providing education on farm business topics, connecting them with agricultural resources and creating support networks.
This conference provides women with the opportunity to network with other farm women and learn about farm business arrangements; how you, as farm women, can make a difference; and how to balance your life. A special session about cheese will end the day.
The conference begins with registration at 9:15a.m and will end at 3 p.m. with door prizes. Lunch is being catered by the Blue Spoon Café. Topics and presenters include:
Badgerland Financial: Paul Dietmann, Assistant Vice President, Emerging Markets Specialist. Paul will review what Badgerland Financial can do for and with you as producers.
Farm Bill 2013 – What May Lie Ahead: Mark Stephenson, UW-Extension dairy policy analyst, Director of Center for Dairy Profitability. Mark will review the farm bill extension, changes in the farm bill environment and potential future policy.
Putting a Face and a Place to Food: Lois Federman, WI DATCP. Local food production is sweeping across the state's countryside and inside urban areas creating new opportunities for Wisconsin farmers. Lois will talk about opportunities that are available for producers to market food products.
Keeping Young Hearts Safe on the Farm. Cheryl Skjolaas, UW-Extension outreach specialist, UW Biological Systems Engineering, UW-Madison. The children who may live on your farm or visit need to be aware of the safe and unsafe activities on the farm. Cheryl will discuss the ages and stages of youth development and how to prevent common farm-related injuries for the different age groups; steps to take in an emergency and first aid resources.
Cheese tasting from Carr Valley Cheese
Registration is $20 per person. To register, obtain a brochure, or for more information, contact: UW-Extension Sauk County Office, c/o HOF-Sauk, West Square Administration Bldg, 505 Broadway, Baraboo, WI 53913-2404. Registration deadline is Feb. 8, 2013.
Heart of the Farm is supported by the UW- Center for Dairy Profitability, UW-Extension Sauk County, Wisconsin Milk Marketing Board, Farm Service Agency, and a USDA Risk Management Agency grant.
For more information on the conference Heart of the Farm Program contact: Jenny Vanderlin, jmvander@wisc.edu, 608-263-7795, website at: www.uwex.edu/ces/heartofthefarm . Hear what previous Heart of the Farm workshop participants have to say about the program at http://www.youtube.com/watch?v=xjDesYfafoY
###