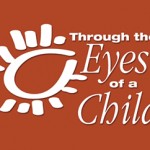 Contact Kären Miskimen, 608-262-1411, karen.miskimen@ces.uwex.edu
Madison, Wis.–Professionals working with children and families in the Family Court and Juvenile Court systems will gather Nov. 21-22 at the Kalahari Resort and Conference Center in Wisconsin Dells for the annual "Through the Eyes of a Child" conference.
The conference will focus on multi-disciplinary approaches to child advocacy, bringing together experts from the fields of law, child welfare, psychology, child development and more, and feature a variety of events to provide participants with information and skills to guide them in their practice.
"Through the Eyes of a Child" is sponsored by UW-Extension Family Living Programs, Wisconsin Director of State Courts Office, Children's Court Improvement Program; Wisconsin Department of Children and Families; Wisconsin Department of Justice, Children's Justice Act Program; and the State Bar of Wisconsin, Children and the Law Section.
Gregory Lester, Ph.D., a clinical psychologist and author, will open the conference with a keynote presentation on "Diagnostic and Statistical Manual 5 (DSM5) Updates." Lester will also speak on "Change and You: How to Handle It, Manage It, Master It" and conduct a workshop on "Facts about Child Development, ADHD and Mental Health Diagnoses for Children." Licensed child and family educator and author Mary Sheedy Kurcinka, Ed.D., will speak on "Changing Behavior, Changing Lives: You Make a Difference." She will also present workshops on "The Spirited Child: Keys to Effective Discipline" and "Sleepless in America: Is This Child Misbehaving or Missing Sleep?"
Additional workshops cover topics including case-law and legislative updates; the ethics of information sharing among professionals; motivational interviewing, bonding and attachment; using interpreters in the classroom; human trafficking of minors; and secure and insecure parent-child attachment relationships.
The cost is $125 for registrations postmarked by October 31; the cost will be $150 after October 11 and prior to November 19. Complete information is available online at http://blogs.extension.wisc.edu/flpconferences/through-the-eyes-of-a-child/
###