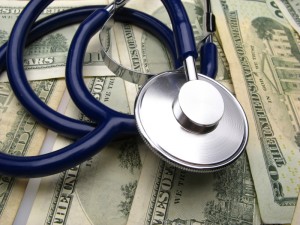 Contact Caroline Gomez, 414-270-4677, cbgomez@wisc.edu, Nancy Crevier, 715-732-7510, ncrevier@marinettecounty.com
Many Wisconsin residents are gathering their paperwork from 2014 to prepare for tax filing before the April 15 due date. Since the Affordable Care Act requires that everyone (with some exceptions) have health insurance, people must let the IRS know if they had health insurance for the tax year.
People with health insurance through their employer or a relative need only check a box on their tax form to indicate they had insurance for 2014.
Those with Marketplace coverage will need to complete new forms to reconcile the tax credits they received. The tax credits, based on estimated 2014 income, should be adjusted to reflect actual 2014 earnings. People who have Marketplace coverage should watch their mail for Form 1095-A, a statement of the insurance subsidy they received last year.
Not having health insurance may result in having to pay a tax penalty. For the 2014 tax filings, this amount is $95 per adult; $47.50 per child or 1 percent of household income (whichever is more). There is a maximum penalty of $285 for this year's tax season. Penalties will go up next year.
To avoid the tax penalty for 2015, people can enroll in Marketplace coverage by visiting the Health Insurance Marketplace website at Healthcare.gov or calling the Health Insurance Marketplace national call center at 1-800-318-2596 (open 24 hours a day, 7 days a week). People can also find in-person assistance by dialing 2-1-1 for a reference to a nearby community or healthcare organization for help with an application.