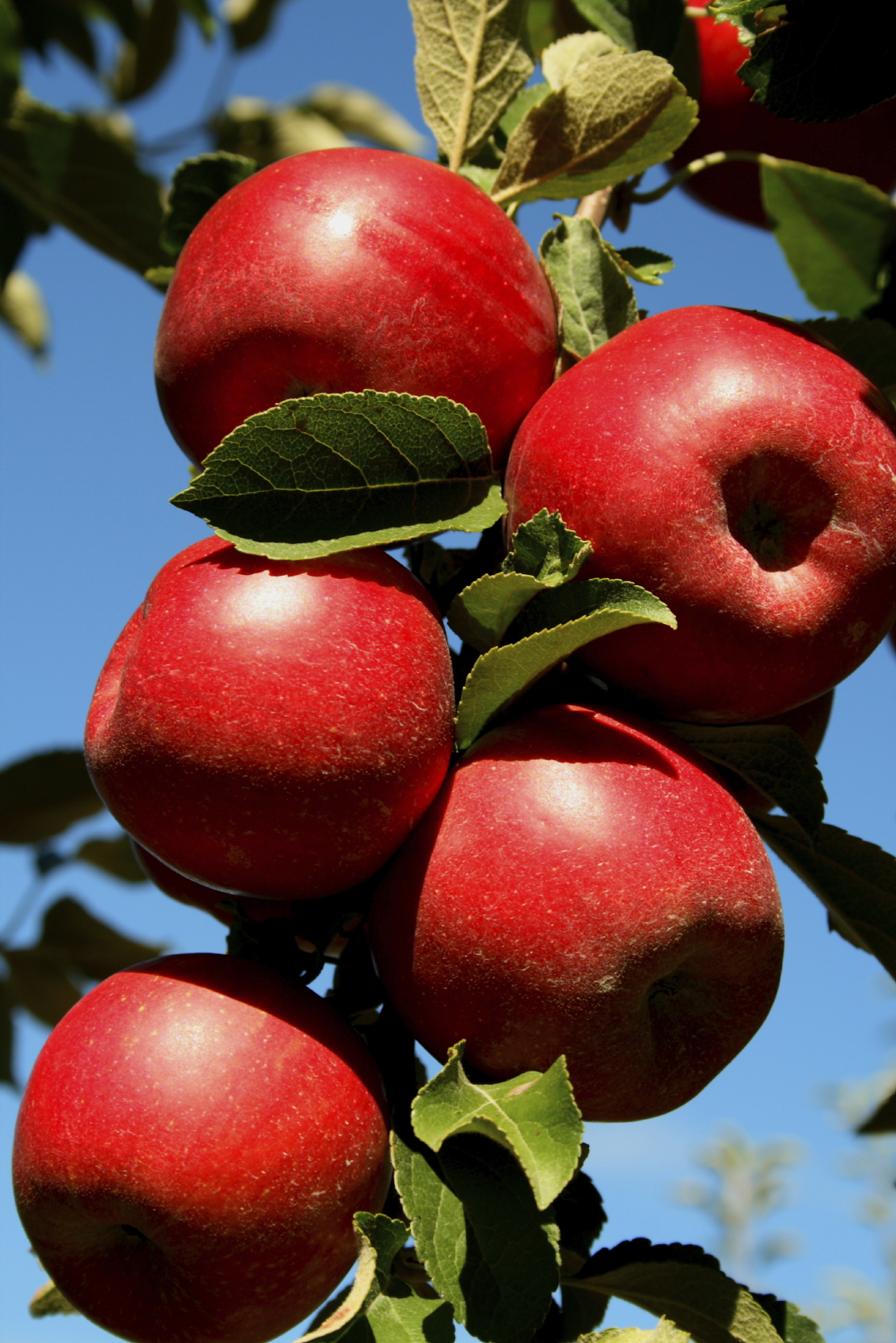 Amaya Atucha, UW-Extension Fruit Crop Specialist
Assistant Professor
Department of Horitculture
UW-Madison College of Agricultural and Life Sciences
atucha@wisc.edu
(608) 262-6542
Amaya Atucha talks about upcoming varieties of apples in Wisconsin and shares new methods of growing apples in this weeks audio.
3:05 – Total Time
0:11 – This year's apple harvest
0:25 – When is harvest time
0:37 – Any new apple varieties
1:01 – Recent trends in apple business
1:25 – New methods of growing apples
1:42 – High density apple planting
2:29 – Can all apple varieties be grown in high density planting
2:58 – Lead out
TRANSCRIPT
Sevie Kenyon: Taking a look at the Wisconsin apple business we're visiting today with Amaya Atucha, Department of Horticulture University of Wisconsin Extension in the College of Agricultural and Life Sciences and I'm Sevie Kenyon. Amaya give us a little idea as to what the apple harvest may look like this season?
Amaya Atucha: We have a good season for apples. Overall the season has been good, we have had good weather we expect just a normal harvest and we will have a lot of good apples.
Sevie Kenyon: Amaya what do you expect the harvest window to be?
Amaya Atucha: We start here in Wisconsin; we can have the very, very early varieties can start at some point in mid-August and later varieties can go all the way until mid-October.
Sevie Kenyon: While we are talking about varieties Amaya are there some new varieties people can think about?
Amaya Atucha: Some new varieties that we've been hearing about are pazzaz and riverbelle, varieties here from Wisconsin. Pazzaz in particular is a similar to honey crisp but it seems to have a better texture and flavor. Riverbelle is another variety it is similar to honey crisp but its harvested earlier.
Sevie Kenyon: Amaya what are some of the recent trends in the business of growing apples?
Amaya Atucha: A lot of the growers are retiring and the new generation is coming in and taking over the orchard, which is very exciting, there are a lot of new people working in the apple industry. I think that there's a lot of enthusiasm from them and we are very excited here at UW to be able to support them.
Sevie Kenyon: Amaya are there some new methods of growing apples that we're looking at?
Amaya Atucha: In the last 10 years there's been a very big push for high density orchards which basically means you have more trees in the same area. The promise of the high density is that it's more efficient.
Sevie Kenyon: Amaya can you describe for us what one of these high density apple plantings would look like?
Amaya Atucha: So high density planting has many, many trees that are small. We can plant between 1,000 to 1,200 trees per acre. They're all very close together and because they are so small and we crop them with so many apples we need to have some support and for that we have a trellising system. So you have a lot of wires and some post in which we place the branches of the trees so that they can hold the weight of all the apples. Very similar to a vineyard, you basically have one smaller trunk with very, very tiny lateral branches that have a lot of fruit, which is very efficient in terms of controlling pest and disease and also requires lest time pruning.
Sevie Kenyon: In the high density apple planting are all the same varieties available to that system?
Amaya Atucha: Yes, the most important thing is not the variety but the rootstock. The rootstock has an influence on the size of the final tree. Now through the selection of breeding we have discovered that we can select for trees that are for dwarfing trees. We select rootstocks that give that trait to the tree so we have smaller trees, and those are the trees that we have to plant on these high density systems.
Sevie Kenyon: We've been visiting with Amaya Atucha, Department of Horticulture University of Wisconsin Extension in the College of Agricultural and Life Sciences and I'm Sevie Kenyon
###