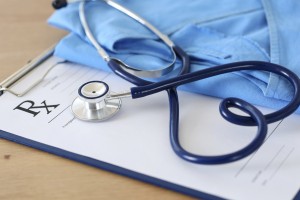 Contact Jeni Appleby, 414-270-4677, jappleby@wisc.edu, Nancy Crevier, 715-732-7510, ncrevier@marinettecounty.com
Open enrollment for the Health Insurance Marketplace ended on Jan. 31, but you may still qualify for a Special Enrollment Period if you meet certain criteria that include:
Loss of health coverage; for example, loss of employer-sponsored insurance or BadgerCare Plus.
Changes in household size: marriage, divorce, legal separation, birth or adoption.
A permanent move that results in access to new health plans.
Gain of citizenship or lawful presence in the U.S.
Release from incarceration.
You can apply up to 60 days after a change and, in most cases, 60 days before the change to avoid gaps in coverage. Members of a federally recognized tribe may enroll at any time of year. To find out if you qualify for the special enrollment period, visit http://www.healthcare.gov/screener.
In addition, if you previously had health insurance through the Marketplace, and lost your financial help because you did not file your 2014 taxes, you may still be able to apply before March 31st. This is only for people who lost their financial help (also called tax credits) on January 1, 2016, and attempted to apply prior to the deadline.
There is no deadline to apply for BadgerCare Plus, Wisconsin's Medicaid Program. People with limited incomes who may be eligible for BadgerCare Plus are encouraged to apply any day of the year.
The most important thing is for people to make sure that they have some form of health coverage that allows them to get the care they need and maintain good health.
If you think you may be eligible for a Special Enrollment Period, visit http://www.healthcare.gov or call the Health Insurance Marketplace national call center at 1-800-318-2596. You can find in-person assistance by calling 2-1-1 for a referral to a nearby community organization.