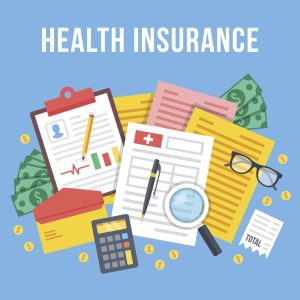 Contact: Covering Wisconsin at 414-270-4677 or 608-261-1455
The Open Enrollment Period for the Health Insurance Marketplace (also known as the Affordable Care Act or Obamacare) ended on December 15th, but some people can still sign up now.
If your old plan left the Marketplace for 2018, you can still sign up for health insurance. In Wisconsin, this includes plans from Anthem, Health Traditions, and Molina. This also includes individual plans that ended from other companies that are still in the Marketplace. The deadline to sign up is March 1st!
You can also still sign up for health insurance if you were impacted by the 2017 hurricanes and moved from Puerto Rico or the U.S. Virgin Islands to a state that uses healthcare.gov. The deadline for this is March 31st.
Additionally, for the following Special Life Events, you can sign up within 60 days of when they occur. Including:
Loss of coverage: Loss of insurance from a job, COBRA, BadgerCare Plus, student health plan, or turning 26 and losing parent's insurance
Moving: If you have coverage and have made a permanent move to a new county
Changes in household size: Birth or adoption, marriage, divorce, legal separation, or death
Immigration: Got citizenship or lawful presence in the U.S.
Release from jail
There are other reasons you may be able to sign up for coverage during the year. Including:
Tribal membership: Members of a federally recognized tribe may enroll at any time
Mistake on application: The Marketplace or a professional made a mistake on your application
Hardship: Medical emergency, financial hardship, or victim of domestic violence during Open Enrollment
Low-income: There is no deadline for BadgerCare Plus and people can apply any day of the year. This is Wisconsin's Medicaid Program for low-income adults, parents, and children.
Covering Wisconsin has an easy to use how-to sheet that lists all of these options, available for download at www.coveringwi.org/learn.
Need help signing up for health insurance? There are a variety of community organizations that provide free, in-person help. Call 2-1-1 to find local help or contact [ADD LOCAL ORGANIZATION AND CONTACT INFORMATION].