Contact: Jen Park-Mroch or Amber Canto
The Division of Extension has been awarded a Rural Opioid Technical Assistance (ROTA) grant of over $500,000 over two years, with funding from the Substance Abuse and Mental Health Services Administration. The purpose of the ROTA program is to develop and disseminate training and technical assistance for rural communities to address opioid issues.
In 2018, 78% of drug-related deaths in Wisconsin involved opioids, and Wisconsin was in the top 5 states for increased emergency department visits for overdoses from 2016 to 2017. Over 30% of the population lives in rural areas that lack opioid treatment centers and health care professionals to support the growing need to address abuse disorders.
"We know there are multiple determinants of substance use and misuse. It's important to consider how community systems and policies support prevention and harm reduction, including social and economic drivers of health. Engaging coalitions in supporting community-level change can be an effective strategy for promoting health and preventing substance misuse," said Amber Canto, Extension Health and Well-Being Institute Director.
The project will bring together campus partners from the School of Medicine and Public Health, the School of Human Ecology and the College of Engineering.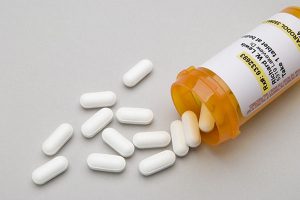 Extension educators across the state are naturally positioned to serve as connectors and facilitators in communities. Proposed activities of the grant include:
Working with local health coalitions to identify needs, community priorities and the interventions needed to address opioid and stimulant prevention, treatment and recovery in their community.
Providing adult and youth mental health first aid training to better equip community members to help those who may be experiencing a mental health crisis or substance use disorder.
Teaching adults and youth coping skills to combat stress with evidence-based mindfulness and positive emotion interventions programs.
Conducting Naloxone instructor training.
The funding has become more important as Wisconsin residents struggle with the impact of the novel coronavirus.
"The COVID-19 pandemic has exacerbated behavioral and mental health concerns. We've seen an increase in opioid overdoses in the state as well as dramatic increases in methamphetamine use. Our hope is we'll be able to build capacity for community-led responses to identify signs of stress and respond in a time of crisis," said Dr. Randall Brown, Associate Professor, Department of Family Medicine and Community Health.
The project will kick off in September, engaging Health and Well-Being Extension Educators across rural areas of the state.
For more information about the project, contact Jen Park-Mroch or Amber Canto.