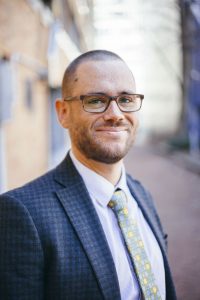 Christian Schmieder
Data Specialist & Data Governance Leader
(608) 890-2955
I help UW-Cooperative Extension in building a sustainable, agile and deeply interconnected research & program evaluation culture. I support our research & evaluation communities in creating intellectual and technical infrastructures for collecting, making accessible, and analyzing massive qualitative & quantitative data sets.
As an expert for qualitative analysis and data analysis software, I serve as a consultant to educators, researchers, research teams and leadership teams across the institution. I directly support colleagues in successfully planning & conducting evaluation studies and research projects; I design, plan, organize & facilitate state-wide workshops on qualitative methods; I design and publish guides and teaching materials on qualitative methods and software use.
I am working at the UW-Cooperative Extension since 2015. Since June 2015, I lead the improvement and maintenance of the institution's central data collection and storage system (Recording Results), including the coordination of the Recording Results Input Education Team, the Recording Results Tech Development Team, and the Qualitative Analysis Community of Practice.
I serve as a Principal Investigator in intra-institutional evaluations supporting the Dean's Office during high-level strategic and organizational planning efforts, and I am currently supporting the Director of Diversity and Inclusion with data set creation and data generation/reporting improvement in the context of Federal Civil Rights compliance.
I can help you with…
finding the right tools for building cross-programmatic and cross-county connections
fostering practices and environments that help us connect our work
integrating research and evaluation practices into your personal work and the teams you work with
developing strong evaluation instruments
questions around methodology & qualitative data analysis software use
connecting with our Qualitative Research Community of Practice
connecting with our Recording Results Input Education Team
Connect with my work here…