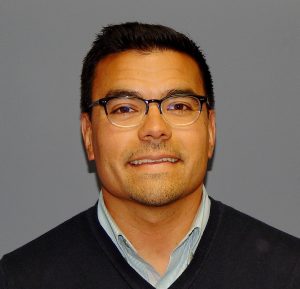 Dominic Ledesma
Language Access Coordinator and Bilingual Editor
(608) 263-1125
dominic.ledesma@wisc.edu
I lead UW Cooperative Extension's Language Access Team, which consists of a team of language professionals who provide support for educational programming efforts. The nature of our work aims to enhance the way programming engages and includes Wisconsin's linguistically and culturally diverse communities. Our team develops and coordinates the use of multilingual communication vis-à-vis the translation of text-based content and the integration of interpretation services for in-person programming events. We also help colleagues generate strategies for creating learning environments that are both culturally responsive and linguistically appropriate. The spirit of our work is rooted in federal language access obligations for serving limited English proficient (LEP) audiences and guided by our organizational commitment to expanding access for underserved audiences.
I was hired as UW Cooperative Extension's language access coordinator in August of 2016. My professional background includes experience in K-12 U.S. public education, language instruction, student affairs in higher education, land-grant institutions, K-12 education in Mexico, and language access services administration. I earned a B.A. from UW-Madison and a master's degree in translation and interpretation from the Universidad Autónoma de Guadalajara in Guadalajara, Mexico.
In addition to my full-time employment with Cooperative Extension, I am pursuing a doctoral degree in the Department of Educational Leadership and Policy Analysis at the University of Wisconsin-Madison. My research interests include language access policies in federally funded programs, Civil Rights (Title VI) accountability and compliance, issues related to language bias and discrimination, multilingual settings and services in education, socio-cultural perspectives on multilingualism, and the linguistic and cultural diversity of the Upper Midwestern United States.
I can help you with…
Title VI (Civil Rights) compliance responsibilities for serving LEP members of the public
Addressing language-based communication barriers between Cooperative Extension colleagues and the publics we serve
Translation project management (curricula, brochures, flyers, forms, evaluations, etc.)
Coordinating interpreter services for in-person programming events
Tailoring outreach and marketing strategies that aim to expand access to linguistically and culturally diverse audiences
Connect with my work here…