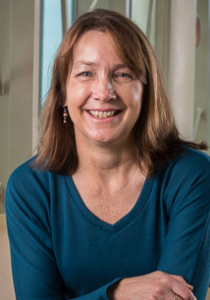 Lori Bakken
Evaluation Specialist
(608) 890-0221
Expertise
I am driven by a passion for creativity and curiosity to understand experiences that facilitate adult's learning and promote capacity building. Consequently, I have spent nearly 25 years developing educational programs and conducting education research and evaluation in the medical, public health and education fields. The early part of my career focused on evaluating and improving laboratory performance in medicine and public health. In 1995, I shifted my focus from laboratory medicine to designing, implementing and studying educational programs that improve the quality and quantity of clinical research conducted in the United States.
Over the next decade, I and a team of dedicated colleagues and students designed and developed one of the nation's first and highly successful education and career development programs for clinical researchers and established a NIH-funded research program to study the education and career development of clinician-scientists. Consequently, we developed the Clinical Research Appraisal Inventory, an instrument to assess physicians' clinical research self-efficacy, which is used nationally and internationally. These contributions to research in the medical field were acknowledged when I received the Department of Medicine's Puestow Research Award in 2007.
In 2010, my teaching and research acquired a new emphasis when I moved to the School of Human Ecology and assumed the role of an integrated evaluation specialist for Cooperative Extension. This move has provided rewarding opportunities to work closely with community and non-profit organizations, thereby expanding my rich experiences and expertise in evaluation. My current interests relate to systems thinking, collective impact and how systems theory and frameworks inform evaluation design. As a three-time UW Badger alum, I hold degrees in Medical Technology (BS, 1980), Medical Microbiology (MS, 1991) and Continuing and Vocational Education (PhD, 1998) from the University of Wisconsin-Madison. Go Badgers!
I can help you with…
Conceptual frameworks and models for evaluation
Survey design
Psychometric design and analysis
Qualitative study designs, data collection methods and analysis
Systems evaluation designs, data collection and analysis
Participatory evaluation approaches and methods
Mixed methods evaluation designs
Practical tools for evaluation
Writing and preparing manuscripts (on evaluation) for publication on evaluations or in evaluation journals
Building professional competency for a career in evaluation
Knowing and applying professional standards for evaluation
Teaching evaluation while doing evaluation
Grant applications that incorporate evaluation plans
Connect with my work here…
Lori Bakken's profile on the School of Human Ecology site
American Evaluation Association