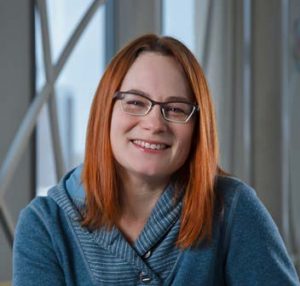 Evaluation and Program Development Specialist
(608) 263-6987
shannon.sparks@wisc.edu
I am a Program Development and Evaluation Specialist in the Office of Program Support Services. In this role, I support evaluation and program development for the Health and Well Being Institute while also supporting efforts to build evaluation capacity across Extension in collaboration with my Program Support Services colleagues.
I began working with Extension part-time in 2013 as part of the Sustainable Equitable Engagement Process (SEEP) project team which worked to expand Cooperative Extension's capacity to engage under-served audiences through the Expanding Access Mapping Workshops and case studies. I have a PhD in cultural and medical anthropology, and I specialize in community-engaged/participatory research and evaluation. I have over 25 years experience partnering with racially, ethnically and economically diverse communities to assess and address community needs through research, programming and evaluation. Since arriving in Wisconsin in 2005, I have worked with American Indian, Hmong and African American communities and community stakeholders across the state in the development, implementation and evaluation of programming and outreach education designed to address community-identified health concerns.
I can help you with…
Planning and developing your programs
Planning for meaningful program evaluation
Evaluating your programs and communicating impact
Building your own skills in evaluation and program development
Connect with my work here…