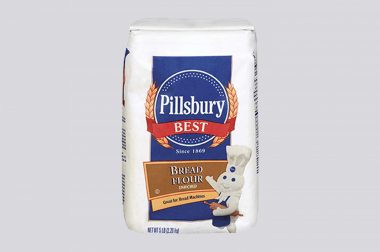 Three prominent brands have recalled flour due to the possible presence of contamination with a harmful strain of the E. coli bacteria.  The newest recall includes more than 4,600 cases of Pillsbury "Best Bread" flour. While the flour was shipped to retailers and distributors in Connecticut, Delaware, Maryland, Maine, New Hampshire, New Jersey, New York, Ohio, Pennsylvania and Virginia – it isn't know if other states are impacted. Federal officials are urging consumers to check their homes for the recalled flour.Consumers should look for 5-pound bags of "Pillsbury Best Bread Flour" with a UPC number of 0 5150020031 5 and one of the following lot code and use-by combinations:
Lot Code: 8 342 with Use-By Date: JUN 08 2020
Lot Code: 8 343 with Use-By Date: JUN 09 2020
The date codes are printed on the side of the package below the "Nutrition Facts Panel."
Late in May, Aldi grocery stores recalled all 5-pound bags of Baker's Corner All Purpose flour packaged for Aldi stores in "select markets." The recall includes 5-pound bags of Baker's Corner flour distributed Connecticut, Delaware, Massachusetts, New Hampshire, New Jersey, New York, Ohio, Pennsylvania, Rhode Island, Vermont and West Virginia.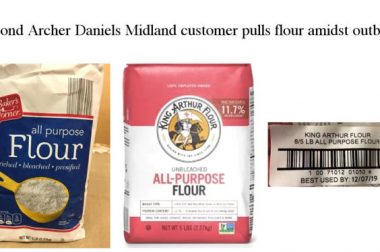 King Arthur was the second brand of flour to be recalled earlier this month because of E. coli contamination in flour from an Archer Daniels Midland Co. mill in upstate New York.  King Arthur Flour Inc. distributed its recalled flour nationwide.
People in eight states have been confirmed with infections from E. coli O26, a highly toxic bacterial strain, linked to the national recalls.
Please check your pantry to ensure that you don't have flour linked to this recall in your home! If you like me and in the habit of transferring flour to a canister or other container and no longer have the original package, it would be best to discard what you have! Be sure to thoroughly clean the canister or other container before using it again. Stay food safe! Barb