To be inclusive, we will be slowly moving to the term StrongBodies;

still the same fabulous training!
Become a StrongBodies Program Leader
2019 StrongBodies Wisconsin Trainings
February 28th – Stevens Point, WI
June 14th – LaCrosse, WI
August 16th – Northern Wisconsin
November 14th – Madison, WI
Scroll down for more information or click here to register: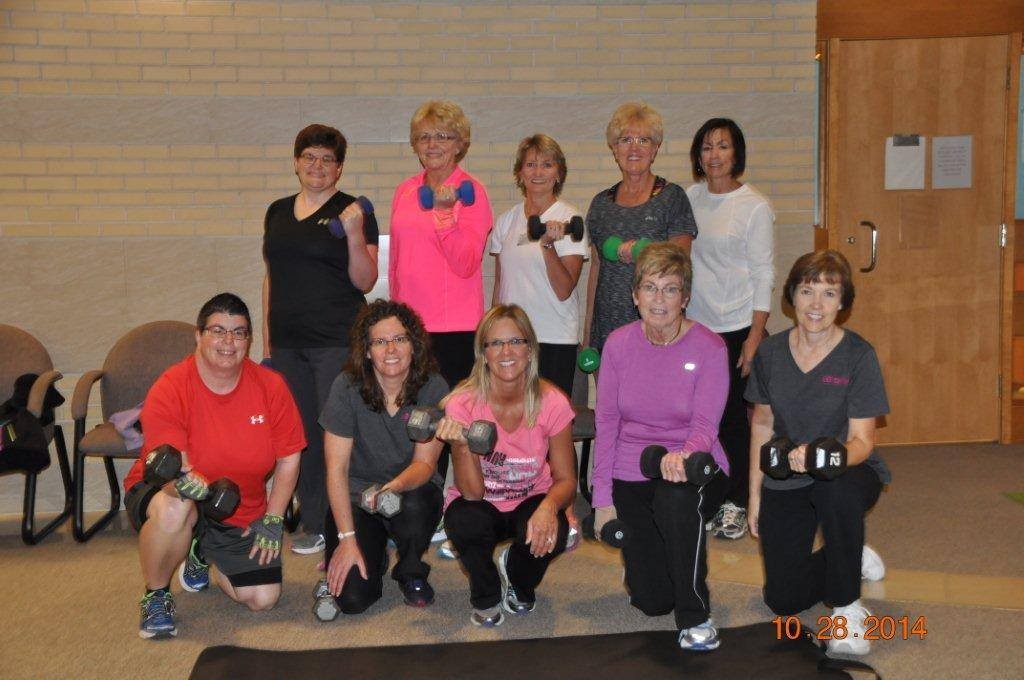 About StrongWomen™
Developed by Dr. Miriam Nelson and Rebecca Seguin, MS, CSCS, both of the Center for Physical Activity and Nutrition at the Friedman School of Nutrition Science and Policy at Tufts University.  The StrongWomen™ training programs are designed to help women become or stay fit, strong, and healthy.  Dr. Nelson is author of the well-regarded Strong Women book series.
Who Should Attend?
Professionals and community leaders working or interested in the fields of public health, nutrition and exercise or wellness should attend. Participants should be in good physical health and be able to collaborate with local agencies or organizations to provide the Strong Bodies – StrongWomen™ program in their community.
**If you have been teaching Strong Bones for at least 6 months, you are eligible to attend Advanced Strong Bones training.
What are the Benefits of StrongWomen™ Training?
The benefits of strength training for older women have been studied extensively and include:
Increased muscle mass and strength
Improved bone density and reduced risk for osteoporosis and related fractures
Reduced risk of diabetes, heart disease, arthritis, depression, and obesity
Improved self-confidence, sleep and vitality
What is Included in the Registration Fee?
StrongWomen™ Toolkit, a manual that includes all information needed to safely promote, start, implement, and maintain the StrongWomen™ programs (Strong Women Stay Young and Strong Women Strong Bones)
Day long training including lunch and breaks (For an idea of the agenda see here)
A PowerPoint® presentation for marketing and providing informational meetings for your program
Exercise demonstrations, practice, and breakout sessions to learn the exercises and how to teach them to your participants
Support in getting your community program started and keeping it going
What will You Need?
Bring a Towel and an exercise mat.
Wear comfortable exercise clothing and close-toed shoes. (Jeans are not recommended.)
1lb or 3lb set of hand dumbbells (No substitutes such as water bottles or cans)
1 adjustable ankle weight (5-10 lb)
CPR certification (this is highly recommended in order to teach StrongWomen and may be required by some counties)
How Do You Register?
Send your check or money order payable to UW-Extension Rock County 51 South Main St. Janesville, WI 53545 after completing form
Receive confirmation letter that will be emailed to you prior to the training with event location and suggested hotel accommodations
Registration Fee (Strong Bones):  $250 includes training, manual, lunch, breaks and promotional materials and exercises for your own StrongWomen™ programs.
Registration Deadline:  Registration must be received TWO WEEKS prior to the training date at the latest. Enrollment is limited. Please register early to ensure your place.
Questions about training: Angela Flickinger at angela.flickinger@wisc.edu (608) 757-5689
Questions about registration: Tara Hanley at tara.hanley@wisc.edu (608) 757-5696