Wisconsin StrongBodies
The WI StrongBodies Program is based on the StrongWomen Program that was created by Rebecca Seguin (Texas A&M University) and Miriam Nelson (Hampshire College). StrongBodies will catalyze positive change in women of all ages to live stronger, healthier lives by providing knowledge, inspiration, access to programs, and ongoing support.
StrongBodies envisions a worldwide community of women who are fit, strong, and healthy; in turn, these empowered women will become positive agents of change for their families, communities, and beyond.
Find a Local Program
If you would have told me I could say that 6 months ago, I would have told you it was not possible. Six months ago, I had just finished daily 30 Radiation treatments to my abdomen/pelvis, and two weeks of daily chemotherapy. I finished treatment at 109 pounds on my 5'6" frame, hairless and profoundly weak. I was having issues with continence, difficulty eating and felt like I had lost control of every aspect of my life.
I am now in my third set of classes. I am physically stronger, and able to do my normal daily activities without fear of falling. More importantly, I gained control of in my life. I discovered that my body and mind are resilient.
Success Stories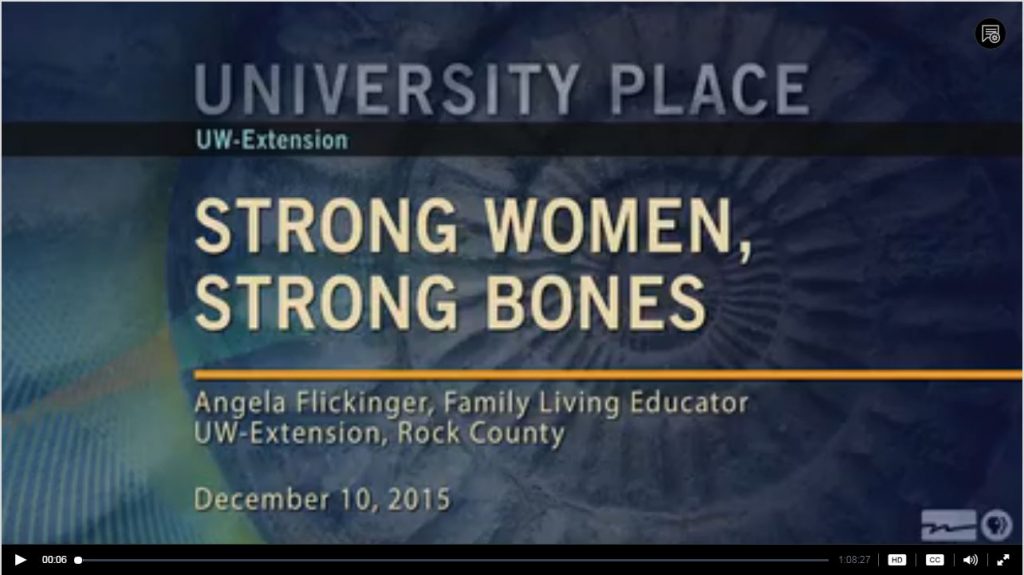 Watch Angie Flickinger, StrongWomen Ambassador for Wisconsin, lead a group through the class and discuss some of the benefits of the StrongWomen program in the University Place Video!
For more information, visit StrongWomen.com, the national StrongWomen website.