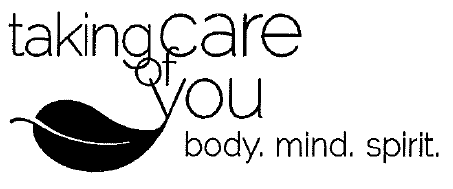 In short, Taking Care of You is workshop where adults learn effective stress reduction strategies for their body, mind, and spirit. By completing the full workshop, participants gain more than 30 possible techniques to support their well-being.
Click on the links below to learn more.
Taking Care of You (TCY) is a research-based program that offers practical strategies and experiences to help people deal with the stress in their lives. Managing life's challenges in healthy ways allows participants to take better care of themselves and their overall health. Each week explore topics through small group discussion, self-reflection and activities. Participants will consider ways to:

Become more aware of the mind-body connection and how to use this awareness for better health
Develop habits that can lead to a healthier person: body, mind, and spirit
Respond versus react to the stress in life
Discover opportunities in life's challenges
Find ways to bring more joy into life
Simplify life
Live more in the moment
Typically, the program lasts four weeks, meeting two hours per week. However, trained facilitators are able to use program elements to meet individual group needs and time frames, so don't hesitate to ask questions.
The Taking Care of You program was developed in 2009 at University of Missouri Extension based primarily on the research of Jon Kabat-Zin and contemporary researchers of well-being, happiness, and mindfulness. University of Wisconsin-Extension brought the program to the state for the first time in 2015 with a facilitator training held in Jackson County. The program grew in popularity and in 2017, program leaders hosted a Taking Care of You training of Master Trainers, a team of fifteen Extension educators who could train facilitators, increasing Wisconsin's capacity for the program exponentially.

The Master Trainers have been training new facilitators around the state ever since, and those facilitators have likewise been teaching stress reduction and healthy lifestyles ever since.