Managing Money:

Financial Goals– Identify your immediate, short-term, and long-term financial goals. What steps can you take to achieve your financial goals?
Money and Your Values–  Having integrity means living in a way that is consistent with your values, beliefs, and priorities. How you get and use money is an important part of that. This chart allows you to list five of your values (such as being honest or caring for others) and show examples of how you can act on those values through your earning, saving, giving, and spending. 

Your Spending History -Has anyone ever thought you weren't making smart choices with your money? Do you have personal rules about spending money? Use this chart to track your spending history and create personal rules that can help improve your spending habits. 

Where Does Your Money Come From– Do you have a pretty good idea of how much money you take in over a year? Do you know where your money is coming from? If you take the time to figure it out, you may be surprised. Use this worksheet to help you think about and add up your different sources of income.

Wants vs Needs– Knowing the difference between "wants" and "needs" is an important part of learning to manage money. It's easy to spend money.What's not so easy is spending money wisely. Use this chart to help you spend wisely by separating your needs from your wants.
Financial Education Games:
Spent–  take on the challenge of making it through a month on just $1000. Changes in employment, housing, medical costs, and other expenses force players to make difficult choices that often compromise the health, safety, or integrity of their families.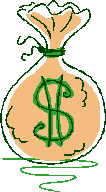 Grab Todd's Ca$h– learn the essentials of money management with tips on budgeting, managing credit and student loan debt.
Money Talks 4 Teens – a bilingual (English/Spanish) money management site with interactive games that provide hands-on experiences in financial management.
Celebrity Calamity – become the financial manager for three up-and-coming celebrities who spend beyond their means.
Practical Money Skills– financial literacy for everyone! Learn the value of saving and planning for the future.
Moneytopia– learn about money by successfully managing your money throughout life until you financially achieve your 'Big Dream'
Show Me the Future– understand the cost of living, budgeting, the difference between wants and needs, the importance of financial planning, the need to set career goals and the value of higher education.