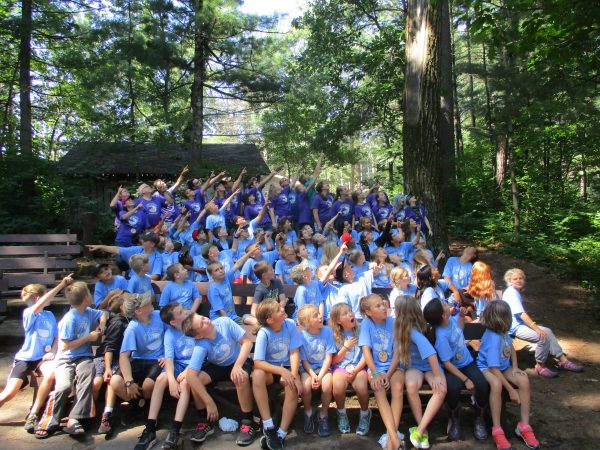 We were delighted to have another successful Statewide Open Enrollment Camp, July 20-23. Once again, we were able to provide a fun and positive experience for campers from across the state of Wisconsin.
A unique feature of our Open Enrollment sessions is incorporating more "free choice" activities. These are opportunities for campers to choose what they would like to do and have ownership of their camp experience. Typically these activities are 1 to 1 ½ hour blocks and include swimming, archery, arts and crafts and fishing. During our July session, we went a step further and offered opportunities for campers to choose their entire morning and afternoon activities. Campers could choose a longer canoe paddle with a chance to explore the beaches on Blackhawk island, developing their outdoor survival and compass skills, or exploring the trails on Blackhawk island for an entire afternoon. No matter their choices, we love giving youth an opportunity to have ownership of their experience and feel it creates a better camp experience for each individual.  The best part about free choice? If you did not join an activity you were hoping to…there's always next year!
Our Open Enrollment offerings continue in August with a week-long session starting Saturday, August 5th. Look to 2019 for even more Statewide Open Enrollment sessions and high quality camp programming from Upham Woods!