Fauna:
This list of fauna has been created from observational notes, trail camera pictures, annual BioBlitz, and lists of surrounding area's bird sightings from Wisconsin DNR.
Birds:
American Crow
American Robin
Bald Eagle
Turkey Vulture
Barred Owl
Black-capped chickadee
Black-throated Green Warbler
Blue Jay
Blue-gray Gnatcatcher
Blue-winged Warbler
Brown-headed Cow Bird
Chipping Sparrow
Crested Flycatcher
Hairy Woodpecker
Louisiana Waterthrush
Mallard
Wood Duck
Mourning Warbler
Northern Oriole
Ovenbird
Pheobe
Pileated Woodpecker
Red-headed Woodpecker
Pine Warlber
Red-bellied Woodpecker
Red-tailed Hawk
Red-breasted Nuthatch
Rose-breasted Grosbeak
Rough-winged Swallow
Scarlet Tanager
Song Sparrow
White-breasted Nuthatch
Wood Pewee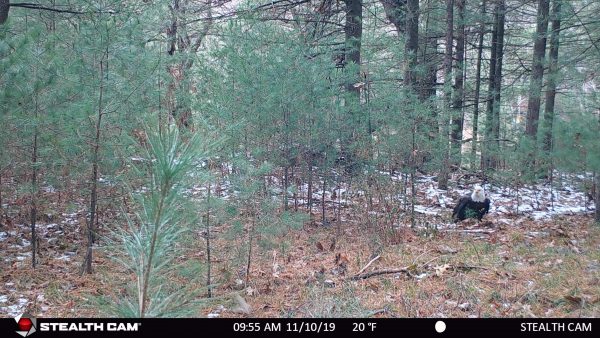 American Bald Eagle sighted near West Beach.
Mammals:
Coyote
Red Fox
Red Squirrel
Ground Squirrel
Gray Squirrel
Whitetail Deer
Common Shrew
American Beaver
North American River Otter
Groundhog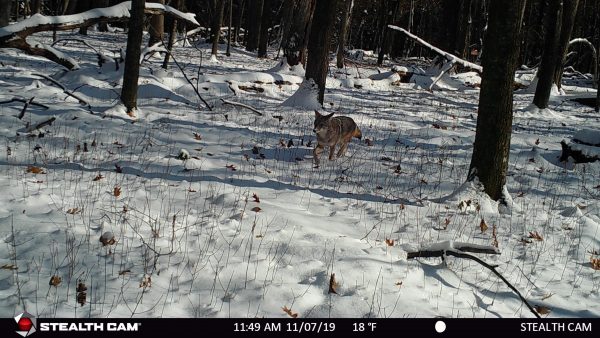 Coyote sighted near the Narrows.
Amphibians and Reptiles:
American Toad
American Bullfrog
Green Frog
Grey Tree Frog
Common Garter Snake
Eastern Hognose Snake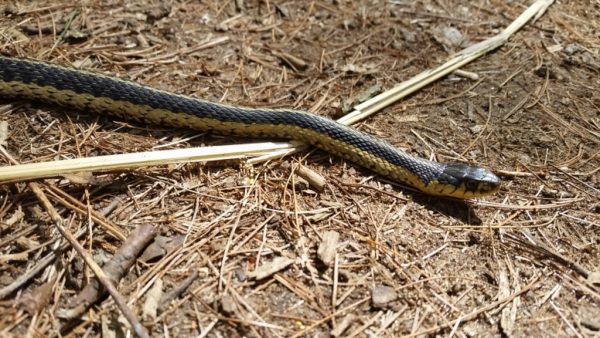 Common Garter Snake sighted near Dells House Beach.
Insects and Arachnids:
Eastern Tent Caterpillars
Polyphemus Moth
Black Giant Ichneumonid Wasp
Eastern Giant Swallowtail Butterfly
Forked Fungus Beetle
Isabella Tiger Moth
Easter Tiger Swallowtail Butterfly
Spine-headed Bug
Horn Spanworm Moth
Milkweed Tussock Moth
Pleasing Fungus Beetle
Stream Bluet
Pale Green Assassin Bug
Yellow Slant-Line
Stygian Shadowdragon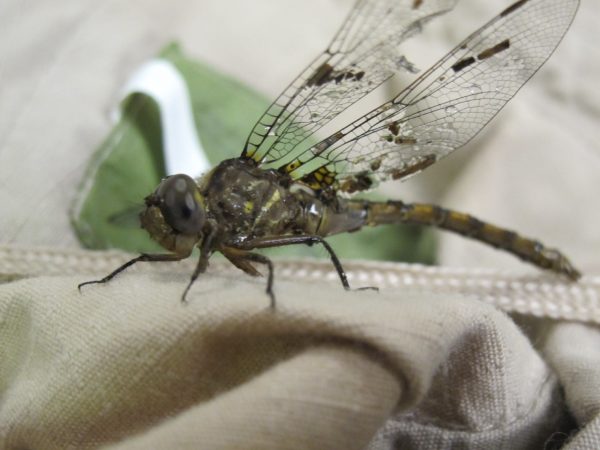 Stygian Showdragon sighted near slough after heavy rainfall.
Mollusks:
Fatmucket
Wabash Pigtoe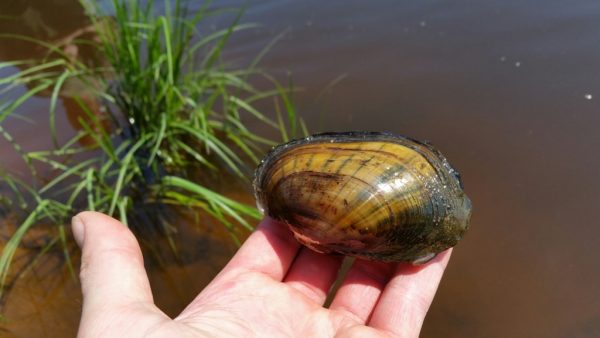 Fatmucket found near canoe launch.
Fungus: 
Artist's Bracket
Orange Peel Fungus
Collared Parachute
Mossy Maze Ploypore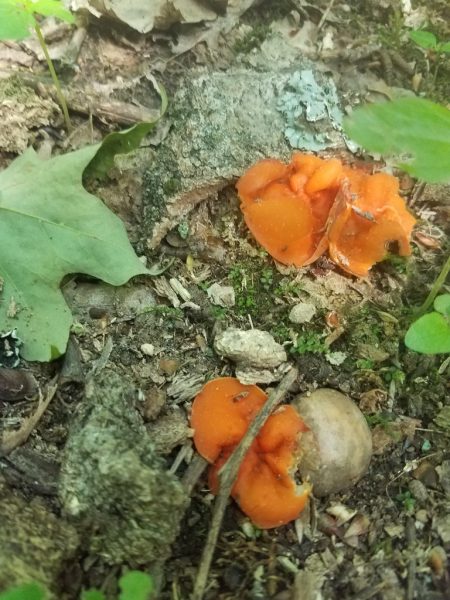 Orange Peel Fungus sighted off Overland Trail near Upham Caves.