Conservation Community Events
To sign up or learn more about any of the conservation community events contact Caroline Zimmerman at caroline.zimmerman@wisc.edu or (608)254-6461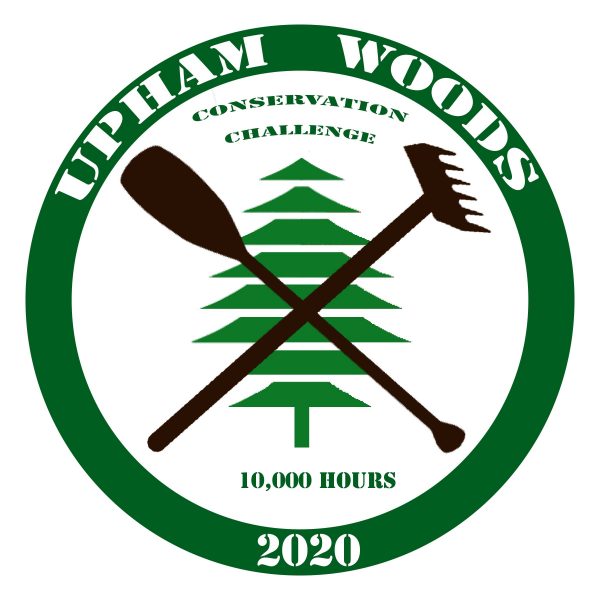 2020
Earth Day  Service: April 19 1:00 pm – 3:00 pm
Come take care of the Earth here at Upham Woods through conservation service! Through this service, you will not only be taking care of the world around you, but also learning and implementing ecological principles with conservation professionals. All are welcome! All of this service will add to the Upham Woods Conservation Challenge! We need your help to reach our goal of 10,000 hours of conservation in 2020.
5th Annual Upham Woods BioBlitz: May 8, 5:30 pm – 7:30 pm and May 9, 10:30 pm – 3:00 pm
Join natural resource professionals find and identify plants and animals on guided hikes! You will add to our understanding of the plants and animals that call Upham Woods their home along side professionals. All ages are welcome. This is a great opportunity to learn more about the natural world while giving back. On Saturday, there will be an optional paddle around Blackhawk Island on the Wisconsin River from 3:00 pm -5:00 pm lead by Upham Woods staff.
Conservation Challenge Days:  June 26, August 13, September 18 all from 5:30 pm – 7:30 pm
Participate in a conservation service project consisting of understory improvement, trail building, or invasive species management as part of the Conservation Challenge of 10,000 hours of conservation by the end of 2020. The 10k Conservation Challenge is Upham Woods dedication to putting 10,000 hours of conservation on to our landscape by the end of 2020. These days are a great way to learn land management skills, team build, apply ecological science, and give back all at once.
Historic Trails Day: July 11-12
Camp out on Blackhawk Island and help restore the historic Stagecoach Trail! Participants will camp out at Upham Woods Outdoor Learning Center outpost campsite on Blackhawk Island for free. You will then have the opportunity to conserve and restore the historic Stagecoach trail, learn about the history and ecology of the site, hike Blackhawk Island, and much more! This is a great opportunity to earn the Historic Trails Scout Patch.
Upham Lip Rippers: May 17, June 24, July 29, August 26
Junior Angler program where participants take part in 4 fishing clinics! Below are the times and topics for each clinic. Open to grades 6-9.
May 17, 12:00 pm – 4:00 pm; Fish identification and anatomy; Casting and knot tying
June 24, 8:00 am – 12:00 pm; Reading the water and fish ecology; Tackle and bait selection (including techniques for different tackle)
July 28, 8:00 am – 12:00 pm; Aquatic invasive species and issues facing fish; practice session for skills and targeting different fish species
August 26, 3:00 pm – 7:00 pm; Conservation project; skill practice and what to do after your catch (regulations and food safety)
Fishing for Dinner: August 1-2
This is a DNR class for adults who missed the boat fishing as a child. Participants will learn angling skills, have an opportunity to fish, and how to get your catch on the dinner table. Fishing basics, filleting fish, and cooking will all be covered in this class. For more information take a gander at this video.
Snapshot Day: August 15
Join other water enthusiasts at Upham Woods for the annual statewide Aquatic Invasive Species Snapshot Day. Learn how to check for invasive species that can harm waterways. At some sites friendly waters will beg you to wade in to get a better look, while at other sites volunteers will be asked to simply search from the safety of the shore with binoculars and rakes. Help from the shoreline or by wading into the water. It's up to you! Register beforehand to receive some free gear.
Upham Classic Youth Fishing Tournament: August 29
Upham's first youth fishing tournament open to all youth. Try out your fishing skills as part of this tournament! Entry is free. More information is to come.
DNR Hunter Safety: October 13-16
Learn how to safely use a firearm, hunter ethic, and get certified to hunt in the state of Wisconsin. Hunting is part of a long Wisconsin tradition and an important conservation tool. Get involved by taking this first step getting certified in the state of Wisconsin. The cost for this class is $10.
DNR ATV Safety: November 9-10
Get certified to operate a ATV in Wisconsin. All-terrain vehicle and utility terrain vehicle riding is a growing sport in Wisconsin. Along with the privilege of enjoying the sport comes the responsibility of making sure you are operating these vehicles safely and responsibly. ATV and UTV operators born on or after Jan. 1, 1988 who are at least 12 years old for ATV(and at least 16 years old for UTV) must complete an ATV and UTV safety certification course in order to operate on public ATV/UTV trails and areas in Wisconsin. DNR Conservation Wardens recommend all ATV and UTV operators complete a safety course. The cost of this class is $10.
DNR Snowmobile Safety: December 7-8
Get certified to operate a snowmobile in Wisconsin.Wisconsin is the birthplace of snowmobiling and continues to offer some of the best snowmobiling opportunities you are likely to find, especially in northern Wisconsin. More than 200,000 registered snowmobiles hit Wisconsin's 25,000 miles of groomed trails each winter, making safety an important part of the ride. Ride smart from the start – take a snowmobile safety course!If you were born on or after Jan. 1, 1985, and are at least age 12, you must complete a snowmobile safety certification course to operate a snowmobile on Wisconsin public snowmobile trails and areas. DNR Conservation Wardens recommend snowmobile operators complete a safety course. The cost of this class is $10.