Open Enrollment Summer Camp
Located just 2 miles north of Wisconsin Dells, Upham Woods is 310 acres of beautiful mixed deciduous/coniferous forests and sandstone formations right on the Wisconsin River.
Whether your child has never been to Upham Woods, or wants another chance for an amazing Upham Woods camp experience, we're here to make a memorable summer.
What is camp all about?
Studies have shown that going to summer camp helps youth grow in areas such as self-confidence, independence, making friends, exploring and learning new activities.  Even for a short time period, time spent at camp can benefit a child all the way through adulthood.  To read some studies highlighting the benefits of camp click on this link.
At Upham Woods Open Enrollment Camps, campers learn about the natural world, themselves and each other in our traditional summer camp program.  Camp activities include hiking, canoeing, archery, swimming, our low element challenge course, and so much more.  The traditions of summer camp and unique qualities of Upham Woods combine for an unforgettable experiences. 
Give the Gift of Summer Camp!
The perfect gift for the kid that has everything or the child in your life that craves an adventurous outdoor experience!  Download this certificate to present your child, grandchild, friend, or neighbor with the best gift of all: The Upham Woods Summer Camp Experience!
---

We've added more camp sessions to fit your summer schedule!  Scroll through all of our camp information below or download our information here: Camp Packet.
To see some of the activities your child might participate in at Upham Woods, click here
Who can come to camp: Everyone! You do not need to be a 4-H member to attend camp at Upham Woods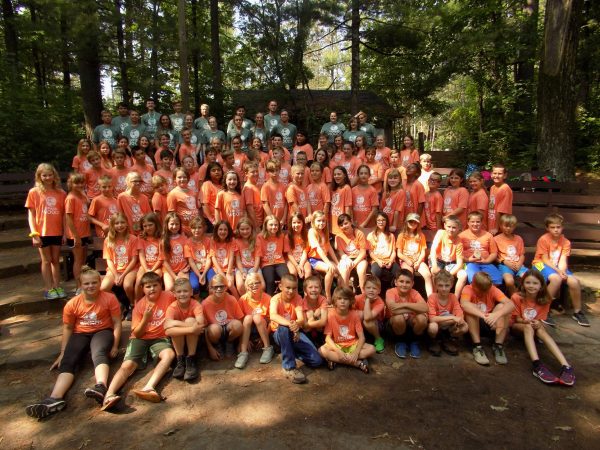 Campers- ages 8-13 (as of camp dates)
Youth Counselors- ages 14-18 (as of camp dates) * Camp Counselor Training held in Spring 2020, see below for more information.
Adult volunteers- Adults currently enrolled as 4-H volunteers or can participate in UW-Extension VIP (Volunteer in Preparation) Training. We welcome volunteers who want to help provide a safe and memorable camp experience for youth. Contact Upham Woods for more information on the VIP Training.

Attention Youth Counselors

:
If you are 14-18 years old and want to help provide an amazing camp experience, we're looking for you!  To make these fantastic summer camps possible, we need camp counselors who want to expand their leadership skills, build their resume, and spend time in the beautiful outdoors while providing a great experience for the campers.  If you are interested, please fill out the Camp Counselor Application Form. Any interested counselors must attend a summer Camp Counselor Training with their county or with Upham Woods.  Limited spots available so make sure Upham Woods is in your summer plans!  Click here to learn about the value of being a counselor.
Youth counselors

4 Day Camp- $35/counselor
3 Day Camp- $20/counselor
Counselors interested in more than one Open Enrollment session, please contact Upham Woods for an adjusted rate.
 Why is there a fee for youth counselors?

The fee partially covers their meals during camp.
Attention Adult Volunteers

:
If you are over 18 years of age and would like to help make camp great then Upham Woods could use your expertise!  Take the opportunity to attend camp with your child, 4-H club, scout troop, youth group, or anything else!  Any interested volunteers can contact us for more information.
Adult Volunteers attend Open Enrollment Camp at Upham Woods for NO cost!  
Payment & Cancellation Policy:
Payment must be received within 2 weeks of completing online registration.
Full refunds available if cancellation received within 30 days of registration.
Cancellations received more than 60 days from the first day of camp will receive a refund minus a $30 processing fee.
Any cancellations received 60 days or less from the start of camp are not eligible for refunds.Cancellation Policy for Awarded Scholarships or Grant-Funded Sessions:
Funds for youth attending these sessions are committed at the time of a completed registration.
Questions?  Contact Upham Woods at uphamwoods@extension.wisc.edu or give us a call at (608) 254-6461