WI State 4-H Dairy Judging Contest – July 13 
In person Event is Cancelled – Staff are seeking feedback and making alternative arrangements
Marshfield, WI
Current public health and UW-Madison recommendations remain uncertain for July. Wisconsin 4-H staff are currently working to determine options to receive approval from the UW-Madison, Division of Extension to see if this event can be held safely in 2020.
More updates will be communicated out in the coming weeks.
WI State 4-H Dairy Quiz Bowl has been cancelled due to COVID-19 Crisis
Madison, WI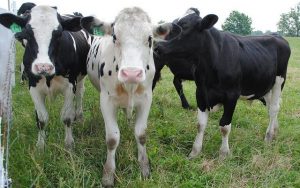 The Dairy Bowl is a "quiz bowl" competition where all questions deal with dairy topics. Competition in the 4-H Dairy Bowl encourages a 4-H member to develop a more complete knowledge of dairy animals and related subjects. This contest provides an educational dairy program for all dairy project members, including those who may not own a dairy project animal, and provides a way to develop alertness, self-confidence, teamwork skills, and mastery in the area of dairy science.
Teams of four members compete with each other in giving oral answers to questions posed by a moderator. Teams receive points for correct answers and may lose points for incorrect answers. The team with the highest final score is the winner.
Teams are divided into three age divisions and teams can consist of 3 or 4 members. The junior division are youth who are under 14 years of age as of Jan.1, 2020. The senior division are youth who are all 14 years of age or older as of Jan. 1, 2020. A mixed team must contain at least one youth from each age division.
The contest is organized on a double elimination basis with winning teams advancing into further rounds until a champion team emerges.
The cost is $15 per team due at the event.  A pizza lunch will be provided at $5/person. Registration starts at 9 a.m., competitions start at 9:30 a.m.
For more information and registration information, please contact Joe Muellenberg, Wisconsin 4-H Outreach Specialist at (608) 262-9605, joe.muellenberg@wisc.edu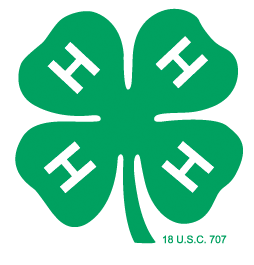 4-H dairy lovers can also expand their knowledge by participating in the following:
The Wisconsin Dairy Youth program sponsors these opportunities and many more.  Find out how you can get involved!
County Fair
The county fair . . . what a great time it is! Every summer, families flock to county fairs to see the latest 4-H project exhibits. Exhibiting is a fun and educational way for youth to showcase their project work to judges and to the public. Judging materials are supported by Bill Shaw in memory of his wife, Shirley.
 Related Links
There's so much more to learn in the 4-H Dairy Project. Just follow these links!
American Guernsey Association See links including: Cow of the Week, Guernsey History, News and Upcoming Events, Programs and Services, Guernsey Merchandise, and more.
American Jersey Cattle Association Site offers a Jersey directory, appraisal schedules, marketing services and links to more information.
Ayrshire Breeders Association Site offers member's directory, genetic information, youth programs, marketing services and links to more information.
Brown Swiss Association Site offers a member's directory, applications, youth programs, sales catalogs, and more.
Dairy Council of California Games, quizzes and checklists to help kids, teens and adults increase their understanding of nutrition and fitness.
Extension Dairy Youth – Wisconsin Extension Youth Dairy Specialist Beth Heinze has information on upcoming events and topics important to 4-H and FFA members in Wisconsin. Check out htis site.
Holstein Association USA Site offers free materials, genetic evaluations, junior member information and links to more information.
Hoard's Dairyman Each issue of the National Dairy Farm Magazine covers a wealth of dairy information. This site features recent dairy and marketing news, and information for youth.
National Dairy Shrine National Dairy Shrine brings together dairy producers, scientists, students, educators, marketers and others who share a desire to preserve our dairy heritage and keep the dairy industry strong. Founded in 1949, the Shrine now has over 17,000 members. The Shrine's Visitor Center is located in Fort Atkinson, WI.
Red & White Dairy Cattle Association Site encourages and promotes the breeding and development of a new breed of Red & White Dairy Cattle that measure up to a high standard production of milk and butterfat and possess good utility value.
UW-Madison Dept. of Dairy Sciences Site with links to information on instruction, faculty and staff, newsletters, and contact information, including information on conferences, dairy youth, genetics, heifers, management, milk quality, nutrition, and reproductive physiology.
Wisconsin Holstein Association Site provides links on Wisconsin Holstein information for both members and youth. Links also include information on the Wisconsin Holstein Association's news, membership, and shows.
World Dairy Expo More than 65,000 people visit World Dairy Expo. They come from all over the world. Find out why.
Project Materials and Support
For more information on the 4-H Dairy Project, contact the following:
Cooperative Extension Media Collection
This lending library features several resources on dairy, ethics, nutrition, and more.