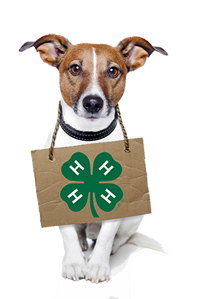 Check out the AKC Canine College's new FREE Conformation for Beginners Course.
The AKC's Conformation for Beginners course covers important elements of ring-craft, like properly putting a lead on, interacting with a judge, and other basic Conformation skills. The course provides invaluable tips to boost an exhibitor's confidence in the ring, whether they're a brand-new exhibitor or simply want to brush up on their skills in the ring.
The course is completely FREE and easy to take in the comfort of your own home. CLICK HERE TO START!
These upcoming shows are cancelled:
2020 State Agility Show Hosted by Lacrosse

Located Canine Sports Zone in Middleton Wisconsin

2020 State dog show hosted by Washington County

Location: Washington County Fair Park
DRAFT Adult-Constitution-Bylaws 10.15.19
DRAFT Youth-Constitution-Bylaws-Dogs 10.15.19
 Next meeting will be held in the Spring 2020. Location and date to be determined.
County Fair
The county fair . . . what a great time it is! Every summer, families flock to county fairs to see the latest 4-H project exhibits. Exhibiting is a fun and educational way for youth to showcase their project work to judges and to the public. Judging materials are supported by Bill Shaw in memory of his wife, Shirley.
County Fair Exhibit Ideas for the Dog Project
Related Links
There's so much more to learn in the 4-H Dogs Project. Just follow these links!
American Kennel Club
AKC Canine Health Foundation develops resources for basic and applied health programs to improve the quality of life for dogs and their owners. Site offers information for people looking to invest or own a dog in the future.
PetStation
Site is a directory of information about all types of pets, including dogs, cats, birds, horses, amphibians, reptiles, small mammals, aquarium fish and more.
Project Materials and Support