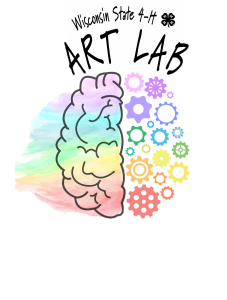 Would you like to be involved in conversations about art, community, future careers, and more? 'Art Lab Extended' provides an opportunity for high-school aged youth across Wisconsin to learn about and share their art through monthly video conferences.
Past 4-H Art Lab Zooms:
Careers in Art + Sharing  Art  from  Home (May 21st) 

Join us next Thursday from 7:00-8:00pm for a fun and educational hour of interactive art activities and discussions with professionals about their careers in the arts.
Dr. Iva Ugrčić – has worn many hats throughout her professional career: flutist, teacher, artistic director, entrepreneur, freelance musician and recording artist, founder and executive director for the LunART Festival and more.
Emily Goretski – Programming and Community Engagement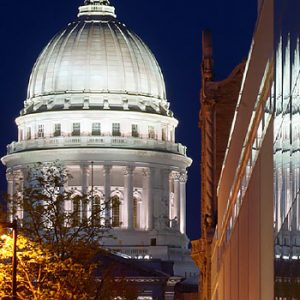 Coordinator at the Overture Center for the Arts will discuss the range of professionals involved with programming at this state of the "art" performing arts center and art gallery in Madison, Wisconsin.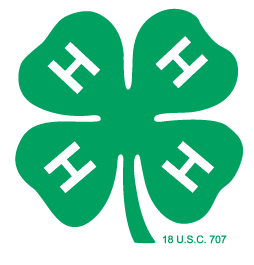 May 7th – Art In Isolation – Hosted by the Wisconsin 4-H Art Team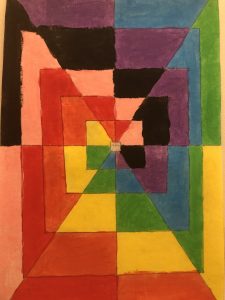 Art plays an important role in our lives and now, more than ever, it can help bring us balance and inspiration as we confront the challenges of living in isolation from each other. The WI 4-H Art Team hosted the Art Lab Zoom to explore ways to do art at home, lead an activity to create community art together, and guide us to inspire each other with art we have created during this time of physical distancing.
Beth has been an active artist throughout her entire life. She works in many media, and explores a variety of topics such as the prison system, and race and class structure of our society. She is currently working on a series of paintings called The Gaia Series which aims to understand the Earth as a living being. Beth also calls herself a cultural worker. She has coordinated community and education programs at Overture Center in Madison WI for 22 years where she is responsible for Overture's four Community Galleries. Two of her favorite curatorial projects at Overture include The Sixties Revisited which explored the complex legacy of the 1960s and Earthly Kin (currently on exhibit) which explores human relations with the animal world. You can see an online exhibit of Earthly Kin at bottom of this webpage: https://www.overture.org/galleries/overture-galleries and Beth's personal art website: www.bethracette.com
Deborah Hearst has been a professional actor, theatre collaborator, writer and storyteller for over two decades. She is currently the Artistic Director of Madison's newest professional theatre company, Guest House Theatre, who hoped begin their inaugural season in the summer of 2020. She works as the Executive Assistant and Administrative Manager at Overture Center for the Arts.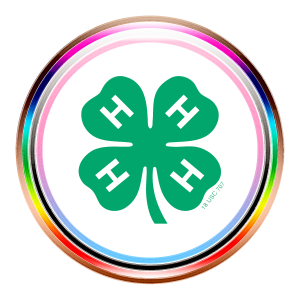 Art Lab returns to Wisconsin 4-H!
Wisconsin 4-H Art Lab is an opportunity for youth grades 9-12 to engage in the arts in downtown Madison. Partnering with UW-Madison and off-campus programs, this weekend will provide youth hands-on learning experience from university partners in a pre-selected art concentration. Program experiences will garner critical and creative thinking, self-expression, and further field knowledge, a focus on applications of art in the everyday world such as entrepreneurship, social justice, and community involvement, Concentrations will be coincided with entrepreneurial development activities such as group discussions, arts entrepreneur talk, and space and resources to plan future action. This is an open enrollment program; all Wisconsin youth are invited to participate in this program.
What will be new to the program?
Location: Downtown Madison
Concentrations: Working with professionals in Madison on and off university campus to lead the concentrations (or previously known as 'tracks')
Participants: Open enrollment program; all Wisconsin youth are invited to participate in this program, regardless of whether they are an enrolled 4-H member.
Entrepreneurship: Out of concentration activities with include conversations and resources to further develop ideas of how to bring your talents to the table in your home community.
2020 Art Concentrations
Visual Arts
Theatre
Spoken Word
Registration – Now Open!
Link to register is here.
Registration will be open on Friday, November 15th, 2019 at 4:00 PM and available until December 6th. This registration will not be through 4-HOnline; a link to register will be posted. The cost of the program is $125.
Health and Authorization Forms for Non-4-H Members
There are certain health and authorization forms required by UW-Madison, Division of Extension that need to be collected from youth who participate in our programs. If you are currently not enrolled in 4-H, the documents that will need to be filled out and submitted before participating in this program are linked above.
Mail to the address below postmarked by Friday, December 6, 2019:
Wisconsin 4-H Art Lab
130 Pyle Center
702 Langdon St.
Madison, WI 53706
At the request of the participant, Wisconsin 4-H can send these documents via mail if printing options are not available.