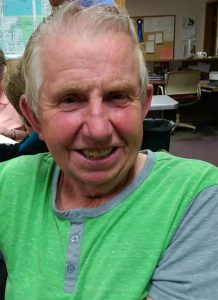 Jerry "Jer" Lang
Wood County 4-H Leader
For five decades, Jerry "Jer" Lang has worked tirelessly at the club, county, and state levels with remarkable passion and dedication to engage 4-H members in Wood County 4-H Drama and Dairy programs.
Jerry spearheaded Creative Arts Day, an event for 4-H youth to perform and gain confidence and poise in front of an audience. What started out as a handful of performers 40 years ago has resulted in one of the largest 4-H performing arts festivals in the state, with well over 400 youth participating in some level of competition in the arts.
For more than 35 years, Jerry has been and continues as the Wood County Dairy chaperone for the state fair, dairy superintendent, and a member of the junior fair board.
Jerry's heart lives with the Central Wisconsin State Fair. Not only has he exhibited at the fair as an open class dairy exhibitor for 65 years, but also served on the leadership team for that association for 20 years. He was one of the originating board members of the Central Wisconsin State Junior Fair Association, having served as President and Treasurer in his 38-year tenure with the Junior Fair. Jerry was also the major fundraiser for the "Jer" Lang Show Palace, milk house horse barns, beef barn, and many other projects on the fairgrounds.
Jer has been honored with the Wisconsin Guernsey Breeders "Friend of Youth" award, the Wisconsin 4-H Alumni Award and the Wood County 4-H Pioneer Award for originating Creative Arts Day. In 2006, Jer received the Heritage Award from the International Association of Fairs and Expositions in Las Vegas.