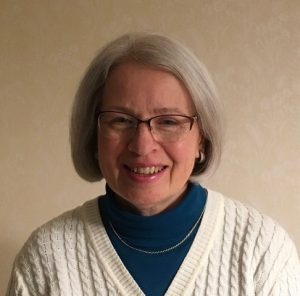 Nadine Pfotenhauer
Dane County 4-H Volunteer
Nadine Pfotenhauer's 4-H roots started in 3rd grade in Dakota County, MN, and have grown to enrich the lives of youth ever since. For the past 25 years, she's served as a club leader with the Diligent Doers in Dane County enthusiastically shepherding Cloverbuds and guiding confident youth to take on club and county leadership roles. 
Her dedication to helping others learn to sew sparked the interest of the 250 County Fair Youth Day participants for many years. She is a dedicated Dane County sewing leader. Nadine's steadfast efforts promoting 4-H tripled club membership and touched the lives of thousands of Dane County youth through her outreach.
Nadine's volunteer efforts with the Madison Public Library System for over 30 years helped raise over $900,000 through book sales for library furnishings, books, and children's programming. For 17 years, Nadine served as a volunteer teacher in AWANA clubs and cooked for AWANA summer camp.
Nadine has recruited many 4-H graduates to return as volunteer leaders. Nadine meets young and old where they are at with patience, encouragement, and wisdom to help bring out their hidden talents.