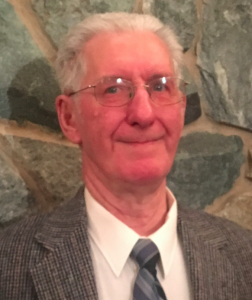 Ray Antoniewicz
UW-Extension Horse Specialist
Ray Antoniewicz should be known as the "Father of the 4-H Horse Project." Serving as an Extension Specialist from 1967 to 1998, Ray organized the first State 4-H Horse Show in 1969 and initiated the Wisconsin 4-H Horse Association in 1971. This was just the beginning. The project and its curriculum grew by leaps and bounds.
Ray encouraged volunteer leader training and in 1980 organized the first 4-H Horse Project Leader Conference at Upham Woods. Workshops included a mixture of horse related and leadership development topics for adult and youth leaders. This remains an annual event today, sometimes with over 200 in attendance.
Antoniewicz worked to expand learning opportunities for youth beyond the state borders. He served on the planning committee for the Eastern National 4-H Roundup. Working with other State Extension Specialists, he served on committees to develop Horse Bowl materials, criteria for public speaking events, horse judging and Hippology.
Ray served as an author of the National 4-H Horse Project curriculum and did a major update after his retirement. Ray's emphasis was to strengthen and broaden the project and help more youth find ways to develop their life skills through their interest in horses.
Ray summarized his feelings about 4-H by stating, "4-H is a great way of developing youth in so many aspects of personal growth and especially their skills and abilities to work with groups and individuals. The time we spent in the project wasn't about training horses, but rather developing young people."