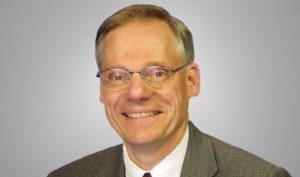 Mike Austin
Agricultural Reporter, WFRV TV & WTAQ Radio
Whether it is county fairs or State Fair, special 4-H events…any event relating to youth in 4-H in Northeast Wisconsin, you will hear the familiar voice of Mike Austin. Mike has been covering 4-H and agriculture on television and radio since 1980. The admiration and respect that people have for Mike is evident; even clearer is the admiration Mike has for people in the community. You will hear the smile in his voice before you see his face, and he is never too busy to shake a hand, talk about a project, and engage in conversation.
Although Mike was not a 4-H member growing up, you would never know it. Mike has a firm understanding of the reasons 4-H exists – to give young people the opportunity to learn through hands-on projects, and to develop skills that prepare them for the world of work and life. Mike displays his own citizenship while interviewing and reporting, and most importantly, tells the 4-H story of building citizenship and life skills to all who watch his television reports (WFRV serves 20 counties in Northeast Wisconsin and reaches 445,000 households) and hear his regional radio (WTAQ) show.
During county fair season, interviews with youth and adults start with life skills, not the ribbon, and focus on learning through 4-H, youth and adult partnerships, youth teaching youth and educating the public. Mike volunteers to lead workshops on preparing 4-H youth for working and talking with media.