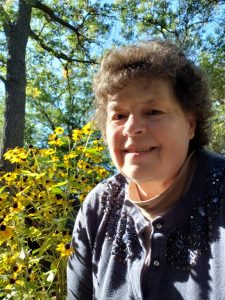 Barbara Barker
Waushara County 4-H Youth Development Agent
Barb Barker served 26 years in Waushara County as the 4-H Youth Development Agent.  Barb is known for her work with 4-H to increase youth leadership opportunities and establishing program opportunities with Hispanic young people.
Barb provided leadership in the development of the Tri-County Afterschool childcare program and worked with the Waushara County Prevention Council as they redefined their focus to be a resource and advocacy group for the community.  
Migrant families had a special place in her heart as she grew up on a large vegetable farm with 80 Mexican families from Texas.  In her professional career, Barb began working with youth at two migrant camps in cooperation with UW-Stevens Point to provide enrichment and sports opportunities. This initiative was instrumental in Waushara Co obtaining a federal grant to continue Hispanic youth community learning opportunities.
Waushara County 4-H Leaders Association identified the need for increased youth leadership roles.  Barb worked with adult volunteers to involve youth in new leadership roles.  County committees began adopting the idea of youth officers and adult mentors; youth began planning day camps, becoming members of boards,; youth were engaged in the planning of cultural experiences where adults served as advisors.  Barb presented this model for expanding Youth Leader Roles in 4-H at the National 4-H Agents' Conference. 
Barb is an avid gardener and active in the Quilt Guild which is involved with several Community service projects.