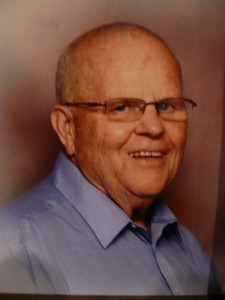 Gerald "Gerry" Gast
Wisconsin and Illinois 4-H Extension Professional
Gerry started his career in Wisconsin as a County 4-H Youth Agent in Green Lake and then Kenosha County from 1962-1979. In 1971 he served on the Chancellor's Committee to create the academic department of Youth Development, and in 1977 he was one of the first faculty members to be granted the rank of Full Professor. In 1979 he became an Extension Specialist at the University of Illinois until his retirement in 1991. He was inducted into the National 4-H Hall of Fame in 2012.
Professional development and the advancement of the youth development profession was a lifelong passion for Gerry. Both his Master's Thesis and Doctoral Dissertation focused on the Youth Worker profession. He served in many elected positions of NAE4-HA including Vice-President, President-Elect, and President.
Since retirement he served ten years as a volunteer for the Day on the Lake program for 40 special needs people. He works with the Needy People Program at his church and reads to pre-school students. Gerry has a passion for providing quality resources and services to youth and those in need. Gerry knows we all play a role in helping make the world a better place.