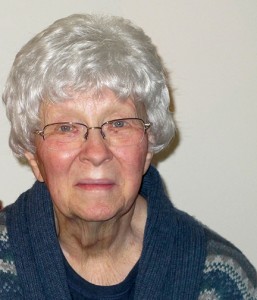 Patricia "Pat" Hahn
Dodge County 4-H Volunteer
In Memoriam
Pat was involved in the Dodge County 4-H program for 44 years, until her death in November 2013. She was the general leader of the Sinissippi 4-H Club and a clothing leader. Her involvement continued onto the county level, where she served on the Dodge County Home & Family 4-H Youth Development Advisory Committee, the Record Book Committee, and the 4-H Leaders Executive Board.
A home economics teacher by profession, Pat had a passion in the clothing area and was very active in the Clothing Project at the club, county, and state levels. She was employed at Nancy's Notions, and she helped write the Wisconsin 4-H Clothing Construction literature Let's Sew.
Pat was also very involved in her community and her church. Throughout her life, she was well respected in her various roles while serving as an excellent role model for youth and adults. Pat truly made a difference in many peoples' lives and her contributions will live on for many years to come.