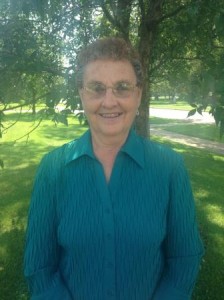 Adeline Hess
Langlade County 4-H Volunteer
Adeline Hess exemplifies leadership in Langlade County 4-H. She has given 39 years of leadership and service, working in varied roles like 4-H Board Treasurer, Deerbrook Eagle Beavers 4-H Club Co-leader, Langlade County 4-H Youth Fair Advisory Board chair, and more.
Adeline credits her involvement in the Little Chicago Go-Getters 4-H Club for bringing her out of her youthful shell and leading her to a spirited education, a relationship with her husband Bill, having a family, and in the midst of it all, continuing to put her heart and soul into Langlade County 4-H.
As the backbone of the Camp Susan advisory committee, Adeline is a powerful force behind its continued success. She helped form a group of community leaders that kept Camp Susan in the 4-H family. She also teamed up with community members to construct new buildings that would improve accessibility for handicapped visitors.
Adeline firmly believes that 4-H has given her much more than she has given it. 4-H worked for Adeline, and she's repaid the favor. Adeline's leadership, involvement, enthusiasm, and concern for the welfare of others are not only recognized within 4-H, but also in the community.