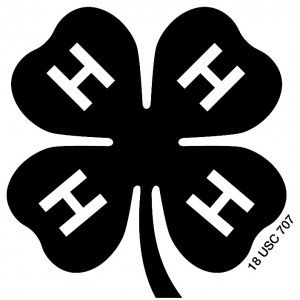 Jennifer "Jen" Hiffernen
Rusk County 4-H Volunteer
In Memoriam
Jen of Glen Flora is known throughout Rusk County. Jen was a founding committee member of the Rusk County Trail's End Youth Camp. Jen played a key role in the development of camp structures and programs. This became one of the first 4-H Camps established in Wisconsin.
The On-a-way 4-H club was started with Jen's leadership in 1921.The club had girls ranging from 10 to 20 years old. "I didn't know a thing about club work," Mrs. Hiffernen said. "But nevertheless we started in bravely, with seven or eight girls." In 1926 the Milwaukee Journal offered a gold watch for the best girl in each project and one for the best adult leader. The On-a-way Club brought home three watches, including one for Mrs. Hiffernen.
Jen loved teaching and was a life-long educator at the Glen Flora School. She was also an avid farmer, assisting her husband in running three family farms.
Jennifer's true legacy was "not service, but love of people" as she continually told her pupils and 4-H girls. Her goodness lives on in the many lives she touched.