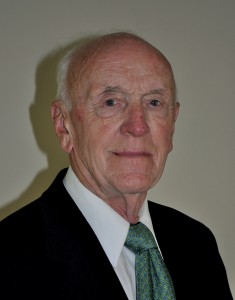 William "Bill" Jens
Sheboygan County 4-H Volunteer
Bill has been involved in the Sheboygan County 4-H program for 58 years. Involvement in 4-H helped citizenship become a way of life for him. Bill shared that the highlight of citizenship was the two-week-long trips he took to Washington D.C. to review and select the best Record Books submitted.
Bill started the first urban 4-H club in Sheboygan County, the Northshore 4-H Club in 1959. From there his involvement grew as he served on and chaired county committees, served on the Sheboygan County 4-H Executive Board, founded the 4-H Alumni Association, and spearheaded the creation of the Sheboygan County Endowment Fund. This led to positions at the state level including the State 4-H Leaders Council and the Wisconsin 4-H Foundation Board.
Bill is a happy and positive man. He is thoughtful, resourceful, and does his research prior to starting something new. Through his approach, Bill has played key roles in starting some amazing programs for Sheboygan County 4-H.