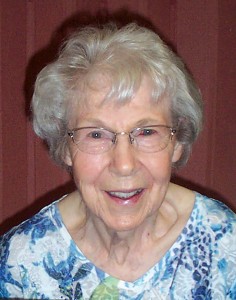 Fran Krause
Burnett County 4-H Volunteer
In August 2013, Fran was recognized in the community for her 50th year as a 4-H project and general club leader. In addition, Fran has been a very active community member of her church and the Burnett County Association of Home and Community Education.
Fran has devoted her life to education. She started teaching in a one-room schoolhouse and then became the second grade teacher when the country schools were consolidated. Fran arranged community service projects for her club and county 4-H friends. She rallied her club to rake the local cemetery in honor of those buried there. On the county level, Fran organized the annual county 4-H Communication Contest, chaperoned Citizenship Washington Focus, raised money for scholarships, and hosted the county Dairy Breakfast
Fran's contributions are too many to count. She focused on making the best better wherever she could through educating others. 4-H and her community has benefited from Fran Krause's contributions more than we can ever know.