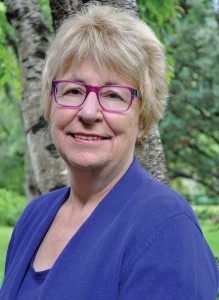 Linda Kustka
Wisconsin 4-H Youth Development Specialist
Linda's career started as a Peace Corps volunteer in Jamaica and turned into one as an Extension Educator in 4-H Youth Development. Serving as a Brown County 4-H agent, she implemented summer programs for low-income youth, supported 45 community 4-H clubs and expanded the number of Brown County adult and youth volunteers serving in county leadership roles.
As the State Volunteer/Leadership Development Specialist, Linda provided leadership in strengthening 4-H clubs through development of teaching materials and training for staff and volunteers. She led staff and volunteer committees to create, test, and implement the statewide youth protection system. Linda provided leadership to statewide Communication and Cultural Arts and the celebration of the 75th Anniversary of 4-H. She taught a wide variety of audiences, content on youth/adult partnerships, volunteer and leadership skills, and civic engagement at the state and national level.
Linda now works to improve the lives of people affected by mental illness. She serves as Family Programs Coordinator for the Wisconsin office of the National Alliance of Mental Illness.