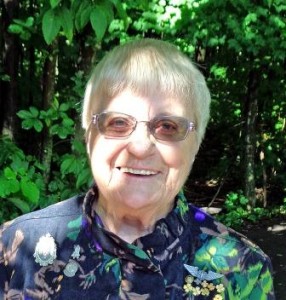 Deloris Larson
Taylor County 4-H Volunteer
4-H is a way of life for Deloris Larsen, as she was the daughter of the Lucky Hills 4-H leader. Deloris has had many adventures throughout more than 50 years of involvement.
Deloris promotes 4-H Youth Leadership to her members. They gain experience by giving demonstrations and classes in schools. Over the years she has attended 4-H Leaders Forum in Washington D.C., served on the Taylor County 4-H Leaders Federation, and chaperoned 4-H Space Camp for many years.
She is passionate about environmental education. Her club did experiential activities to control Purple Loosestrife, an invasive wetlands plant. Deloris and her husband George received national honors in Environmental Activities.
The time and opportunities Deloris has given have all come back to her in return – through the number of lives touched over the 4-H years.