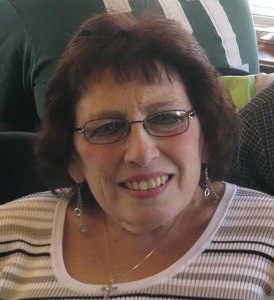 Gloria Lukes
Lincoln County 4-H Volunteer
In Memoriam
Gloria Lukes' years as a 4-H member shaped a lifetime of involvement going well beyond her club, her county, and even her state. Gloria began as a 4-H volunteer in 1997. She was a strong role model for positive youth-adult partnerships.
Gloria was involved with the Lincoln County 4-H Leaders' Association, Inc. Board of Directors, where she was active with fundraising. She co-created a Lincoln County 4-H Endowment Fund. She served as an Ambassador advisor and ran an after-school book club.
Gloria was president of Wisconsin State 4-H Adult Leader Council and worked to promote youth-adult partnerships. She served on the planning committee for Wisconsin 4-H & Youth Conference and Youth as Partners in Civic Leadership.
She attended the National Conversation on Youth Development in the 21st Century in 2002. In 2005, she was selected to join the National 4-H Conference Planning Committee. She was invited to the first John Deere Leadership Academy at the National 4-H Center, where she shared her passion for youth-adult partnerships.