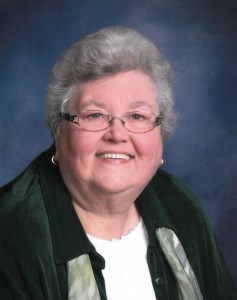 Mary Kaye Merwin
Waukesha and Rock County 4-H Educator, 4-H Specialist and Administrator
Mary Kaye Merwin was born on February 27, 1942. She grew up on a farm in the Town of Linn in Walworth County. She attended Reek Elementary School and graduated from Big Foot High School. She obtained a Bachelor of Science degree in Home Economics Education from UW-Stout and a Master's degree in Extension Education from UW-Madison.
She started her career as the Waukesha County 4-H Home Economist, after which she became the first female 4-H Agent in Rock County. She moved to Texas as a state 4-H specialist and later as a district Home Economics supervisor. Her next move was to the Education Programs and Services department at the National 4-H Center in Washington, D.C. Eventually, Mary Kaye became the administrator of that department.
Wanting to have more contact with people and see the results of programs, she applied for and became Director of Extension Programs for Cornell University in Nassau County, New York in 1987. In 2001 she retired, and after five years she returned to her home county.
She continues to be active in promoting 4-H by serving on the Wisconsin 4-H Foundation Board, working on 4-H Centennial projects at the state and county level and serving on the county Agriculture and Extension Education Committee. She is also very active in her church, the Walworth County Arts Council, Black Point Historical House and other local historical groups.