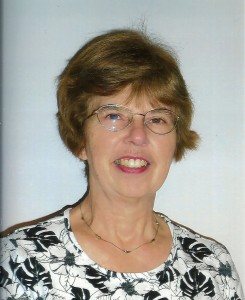 Mari Omann
St. Croix County 4-H Volunteer
Mari has volunteered as a 4-H leader in St. Croix County for 34 years. She has served as a general club leader and project leader in many areas, and held positions on Leaders' Council and numerous county committees.
Mari's personal growth in the 4-H program has evolved into leadership roles at the district, state and regional levels; serving on district and state leader's council; holding offices for many years; and attending state and regional volunteer conferences. Mari's organizational skills were valuable as the North Central Regional Volunteer Forum Wisconsin delegates' coordinator. She served on forum organizational committees and taught conference sessions.
Mari is a wonderful role model for other parents and has an ability to offer parents successful volunteer opportunities that lead to greater involvement. Mari's passion for 4-H Youth Development is evident in her fun-loving, enthusiastic attitude. Youth and adult volunteers alike are able to grow, succeed, gain life skills, and feel included and welcomed in the St. Croix County 4-H program because of Mari's commitment to them.