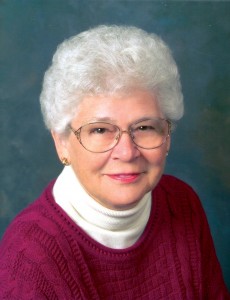 Betty Otter
Waukesha County 4-H Volunteer
Betty became involved with the Waukesha County 4-H program when her oldest child joined the Sunnyside 4-H Club. She was the Child Development leader in her club, teaching youth babysitting skills.
Her involvement grew as her children grew as well. She served multiple terms on the county Executive Board, has chaired nearly every committee in the county, and has been instrumental in county 4-H fundraising. She is always willing to step in and help whenever needed.
She was one of the volunteers who were part of the 1986 Kellogg volunteerism grant to attend the national conference. She returned and helped develop a Key Leader program in Waukesha County.
Through her number of years involved and the various roles she has filled, Betty is a true role model to the youth on the volunteer spirit and leadership skills promoted through their 4-H their involvement.