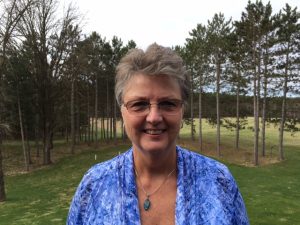 Sue Pleskac
Wisconsin 4-H Volunteer Leadership Specialist
Sue Pleskac has a passionate belief in life-long learning and the empowerment of youth and adult learners in their own development. Sue began as the 4-H Youth Development Agent in Racine County from 1989 to 1998, and later in Jefferson County from 1998 to 2003. In both counties, she developed philanthropy initiatives, raising over $50,000 annually in Racine and $20,000 in Jefferson, to provide grants for youth groups to do community service projects identified by youth leaders.
Sue later served as the 4-H Volunteer Leadership Specialist from 2003 to 2011. Her priorities included volunteer development and management, youth leadership development, youth-adult partnerships, increasing capacity for community youth development, and strengthening 4-H community clubs. She conducted the first statewide research on the contribution of volunteers to the 4-H program.
Throughout her career, Sue had a successful history of creative teaching and program development at the county, state, and national level. She has authored, co-authored, and edited national and state curriculum, including Kids on the Grow (National 4-H curriculum on child development), National 4-H Headquarters Volunteer Research Knowledge Competency lessons for volunteers and staff, and 4-H Community Club Central website and lessons.
Sue served in multiple leadership roles, including Chair of the UW-Extension Youth Development Department. She served on the 2006 NAE4-HA National Meeting Steering Committee and co-chaired the National Learning Priorities Team on Volunteerism and 2009 National Extension Conference on Volunteerism. Sue has published two articles for the Journal of Extension.