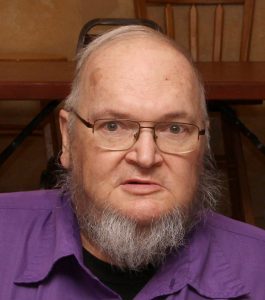 Ronald Richter
Calumet County 4-H Volunteer Leader
Ron Richter grew up in the Rantoul Center 4-H Club in Calumet County. As a parent, Ron became a Project Leader — now 36 years and counting — for the Horticulture and Forestry Projects.
Ron used his resourcefulness at the Calumet County Fairgrounds, serving as Chairman to the 4-H Fundraising Committee, to build a new youth exhibition building. He served as the Superintendent of the Exhibition Building, housing adult projects and horticulture and crop entries for more than 35 years. Here he made his most enjoyable memories, helping youth and adults with their exhibits. He also chaperoned youth on many local, state, and national 4-H experiences.
He served nine years on the Calumet County 4-H Leaders Council, holding several offices. His leadership extended to the Northeastern Regional Leaders Council, also serving as President. Ron co-founded Calumet County 4-H Shooting Sports and purchased the first rifle for the youth in the project to use.
On the state level, he served on the Plant and Soil Science Committee.
Extending his love for horticulture, Ron founded the Calumet County Master Gardeners, co-founded the State Master Gardeners Association and became the Eastern Director. Ron also served on the NJHA, the University of Wisconsin Advisory Board and the Wisconsin Master Gardeners Association Advisory Board for the University.
In 1994, Ron received the 4-H Volunteer of the Year Award from the Wisconsin 4-H Foundation. In 1995, he was honored with the Special Leadership Award from the Calumet County Leaders Council. In 2016, he was Calumet County's Lifetime Volunteer Award winner.