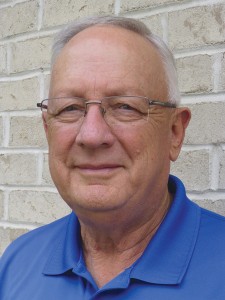 David Running
UW-Extension Northeast Director
David first experienced the value of learning by doing as a 4-H member in Vernon County. His 4-H career began in Lafayette County as a 4-H and Youth Development Agent. After seven years, he continued as the 4-H and Youth Development Agent in Fond du Lac County. As a 4-H agent he valued the leadership development that he was able to witness in youth and adult volunteers.
Following eight years in Fond du Lac County, he became the Northeast District Director. In this role, he continued to support all professionals to address the needs of youth and adults. He enjoyed working with young professionals and seeing them grow. He also served as the Interim State 4-H Program Leader for two years.
David continues his support for youth programs, by being involved with the fair industry and enjoys teaching youth as he judges at local fairs and State Fair.