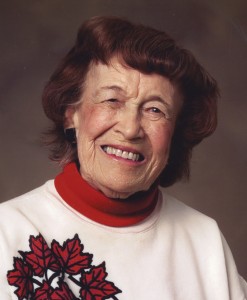 Molly G. Sacia
La Crosse County 4-H Volunteer
In Memoriam
Molly shared her love for the environment with her students and 4-H members. She was an early conservationist who helped youth plant pine seedlings commemorating Earth Day, which are now groves of pine trees. She was so committed to the cause that she often personally paid for trees, if necessary. She even worked with the County Highway Department to create a quarter-acre Union Mills 4-H park.
Molly was involved at every level of 4-H: club, county, district, state, and national. She worked tirelessly to help youth to experience all 4-H had to offer, to grow in their projects, experiences, and leadership. The membership of Union Mills 4-H consists of second and third generations of original club members.
Her memory and influence live on through the generations of children she taught, 4-H members she mentored and her contributions to the environment she loved. Her legacy is a living one and continues with current and future generations of Union Mills 4-H members.