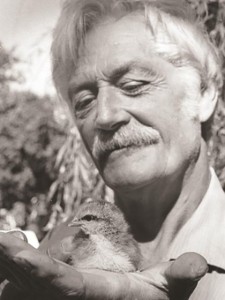 Milton "Pa" Schubert
Ozaukee County 4-H Volunteer
In Memoriam
Milton was affectionately known throughout the Ozaukee County 4-H program as "Pa"; his influence spanned decades and impacted hundreds of children.
Pa was passionate about the International 4-H Youth Exchange (IFYE) program and believed youth should have the opportunity for an exchange program, because he had an experience with exchange programs. He quickly found out the program cost would be too much for the 4-H member and their family. It was from there the idea of a 4-H Foundation in Ozaukee County began: it would be a way to help 4-H members experience a once-in-a-lifetime opportunity. Pa passed away before he saw the results of the program. Many other 4-H leaders nurtured and grew both programs.
His philosophy working with youth was a foundation block for the whole program. Many of the people who helped grow the seeds that Pa planted were his 4-H members who continue in the program as adults with families of their own.